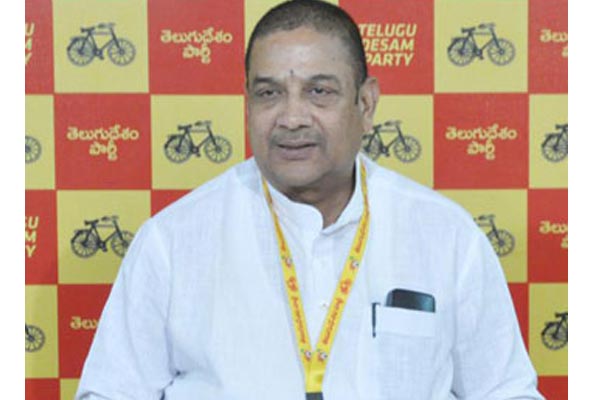 Vijayawada: The ruling Telugu Desam Party in the State seems to have built peace between the two warring groups in Kurnool district over the Nandyal Assembly by-election. TDP AP unit president and Minister K Kala Venkata Rao held several rounds of talks with the leaders of the two groups in his office on Saturday. Minister Bhuma Akhila Priya represented the Bhuma family, while Silpa Mohan Reddy represented the Silpa family. The TDP had also held talks with Nandyal MP S P Y Reddy to bring the unanimity among the leaders. After day long talks, the warring Bhuma and Silpa families took a step backward and agreed to leave the selection of candidate to Chief Minister N Chandrababu Naidu.
Interestingly, the two families have agreed to work together for the party's victory in the elections whoever is the candidate. Silpa Mohan Reddy, who had earlier threatened to quit the party if ticket is denied, changed his plans now and agreed to be with the party and work for its victory this time. Bhuma Akhila Priya, who had already taken one step backward and did not announce the candidate on April 24, the death anniversary of her mother Sobha Nagi Reddy. The Bhuma family too had agreed to work for the party leaving the candidature issue to the party chief.
During a brief interaction with the media after the initial talks, Silpa Mohan Reddy said he would stay with the party in the larger interests of the Constituency. He further said he would leave the decision to the party chief but insisted that the Bhuma family should work for his victory if his name is cleared. He also promised to work if the party chief picked up a candidate from the Bhuma family.
The two warring families have finally left the decision to Chandrababu Naidu, giving a sigh of relief to the party leadership. Kala Venkata Rao, who took the initiative of holding consultations with the leaders, said that the differences were resolved and the leaders would work together for the victory of the party.