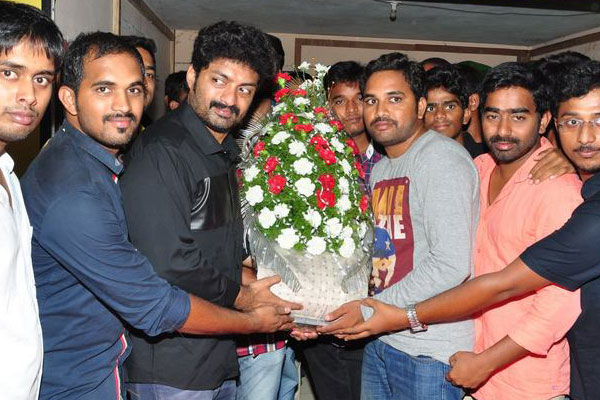 A blockbuster with a crazy director can change any actor's fortunes. Nandamuri Kalyan Ram is experiencing this phenomenon first hand. After the first look of his film 'Ism' was released online, the response he has received has been quite fantastic. In fact, it is easy to say that it is the best in his career.
This translated into fan frenzy on his birthday. The actor was greeted by a huge number of fans, who brought lots of flowers, garlands and mementos. The affable Nandamuri actor was taken aback by this unexpected adulation and was said to be quite overjoyed with the love shown by fans.
The movie is being directed by Puri Jagan and Kalyan Ram himself is producing this movie.