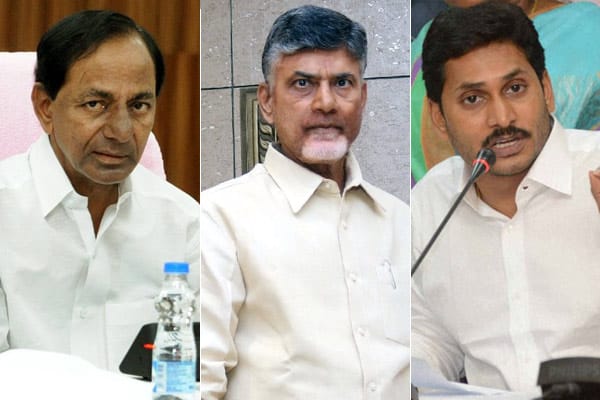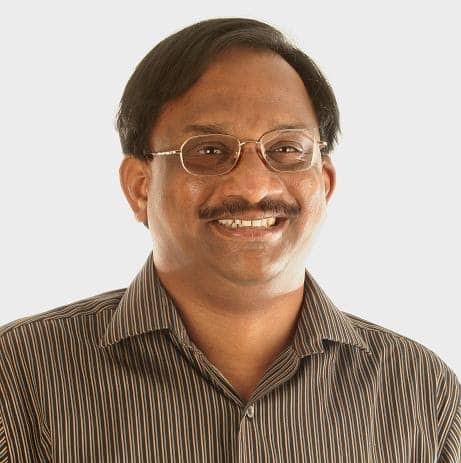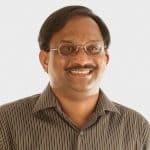 KCR extended support to JD(S) in Karnataka elections. Chandrababu Naidu's TDP appealed to Karnataka voters to vote for anyone who can defeat BJP. YS Jagan refrained from speaking on Karnataka elections.
In fact this is the first time regional political parties representing telugu people have shown interest in elections in neighbouring states though telugus have a sizeable presence in Karnataka, Tamil Nadu, Maharashtra and Odisha. The divergent political stand taken by these three regional parties in regard to Karnataka elections is nothing to do with politics in poll bound state. But, it is a result of local political necessities. Never in the past, leaders of united Andhra Pradesh or the two successor states evinced keen interest in elections in neighbouring states. But, this time as the general elections are nearer, the leaders of telugu states would not like to leave the opportunity . By their stand in Karnataka elections , they would like to further their political interests in their respective home states . No regional party of either Andhra Pradesh or Telangana is contesting in Karnataka .
KCR met former Prime Minister and Janata Dal (S) leader, HD Deve Gowda and expressed his willingness to even campaign for the party in the ensuing elections in that state. As Janata Dal (S) is contesting independently and is pitted against both Congress and BJP, KCR saw in Deve Gowda a true ally for his federal front or people's front. But, there is no guarantee that Janata Dal (S) would remain independent of either Congress or BJP . In the wake of a hung Assembly, the Janata Dal (S) is expected to be part of a coalition led by either Congress or BJP.
KCR does not want his anti BJP crusade to help Congress in any way as he is facing a bitter fight from that party in Telangana . Any victory of Congress in Karnataka would be a morale booster for the party. The congress is expected to gain power in BJP ruled states like Rajasthan, Madhya Pradesh, and Chhattisgarh. Any such favourable results in these states along with Karnataka win, would certainly create national mood against Modi that benefits Congress. KCR is wary of its impact on Telangana voters. This is precisely the reason why KCR wants to support Janata Dal (S) to frustrate the chances of Congress.
Meanwhile , Chandrababu Naidu would like to sell anti Modi narrative to voters of Andhra Pradesh in 2019. He could come back to power by effectively marketing anti Congress political narrative post bifurcation. Thus , Naidu is more keen to defeat BJP rather than Congress. Neither Congress nor BJP are challengers to TDP in Andhra Pradesh. Yet, Naidu wants to tell his voters that he is fighting BJP anywhere and everywhere for the injustice done to the state. Chandrababu Naidu's outreach in Karnataka is a part of his perception management as someone who is uncompromising in his fight against BJP for denying what is due to Andhra Pradesh.
Even if the Congress wins Karnataka, its impact will not be there in Andhra Pradesh as the people of the state are not yet ready to forgive and forget Congress for what they believe to be an arbitrary bifurcation.
YS Jaganmohan Reddy seems to be uninterested in Karnataka polls as he does not find any political dividend in extending his campaign beyond the frontiers of the state . In fact, Jagan still fights with Chandrababu Naidu rather than Narendra Modi. Given his political priority to corner Naidu rather than BJP, Karnataka is certainly not in his agenda.
( Prof.K. Nageshwar is India's noted political analyst. He is a former member of the Telangana Legislative Council and professor in the Department of Communication & Journalism, Osmania University, Hyderabad, India )