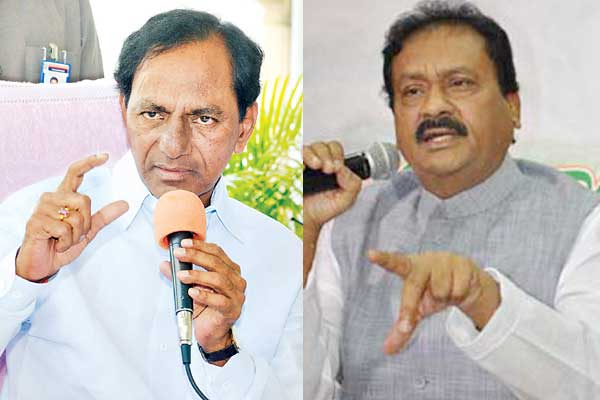 Leader of Opposition in Telangana State Legislative Council Mohammed Ali Shabbir accused the TRS Government of not making an effective representation with the Central Government on the issues of farmers, especially in seeking help for drought hit mandals.
Addressing a press conference this afternoon at Congress Legislature Party office, Shabbir Ali said instead of leading the delegation himself, Chief Minister K. Chandrashekar Rao had sent a team of Ministers to New Delhi. "The Chief Minister should have taken an all-party delegation to the national capital to pressurize the Centre for immediate release of at least Rs. 1,000 crore for drought-hit farmers. Instead, the State Government made a casual and weak representation only to leave the scope for blame game in future. Of 443 rural mandals, 231 have been declared drought hit. What else is more important for KCR now than addressing the problems of affected farmers?" he asked.
Shabbir Ali said that the State Government has deliberately delayed the declaration of drought hit mandals and later adopted a non-serious approach in seeking Centre's help. "Drought hit farmers are yet to get to their loans rescheduled and get fresh loans. The input subsidy, which was declared last year, did not reach the eligible farmers. Even the High Court has passed strong remarks on the lethargic attitude of Agriculture and Revenue Departments towards farmers. The TRS MPs did not raise their voice on the farmers' issues in Parliament. They neither pressurized the Centre on relief for drought hit areas nor asked for fulfillment of promises made with Telangana in the Andhra Pradesh Reorganisation Act," he said.