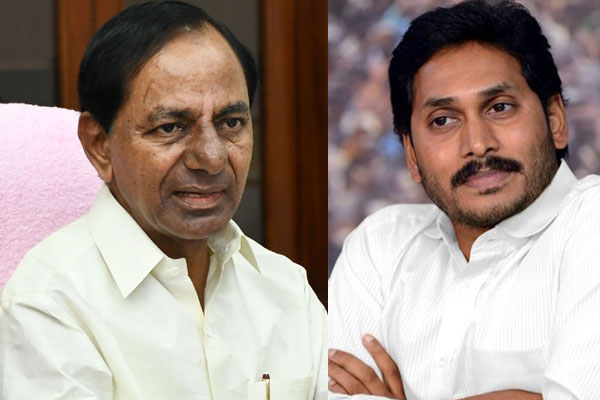 Telangana Chief Minister K Chandrasekhar Rao is hell bent on crushing Andhra. He told his State Assembly that AP CM Jaganmohan Reddy has agreed to reduce the height of Polavaram project. KCR is knowing much in advance what AP government is going to do. Very strangely, KCR is calling and holding meetings with Jagan and AP officials in Hyderabad frequently.
Now, Jagan is meeting KCR officially once again in Telangana Capital tomorrow to discuss the diversion of Godavari river waters to Srisailam project. But going by KCR's own statement, Jagan is expected to give it in writing in his capacity as AP CM that the Polavaram dam height will be reduced without any preconditions. That is good news for Telangana and bad news for Andhra. KCR is telling his people that lowered Polavaram height will cause far less submergence of villages in Telangana.
It is known that KCR is offering his free advice to Jagan from the beginning and he is getting away with whatever he wants from Andhra. Already, he has taken AP property in Hyderabad Secretariat but has not given anything in return to Andhra. KCR is not at all taking any inspiration from Jagan programmes. Jagan has merged RTC with the government but KCR is totally opposing a similar demand in his state.
Telugu360 is always open for the best and bright journalists. If you are interested in full-time or freelance, email us at
Krishna@telugu360.com