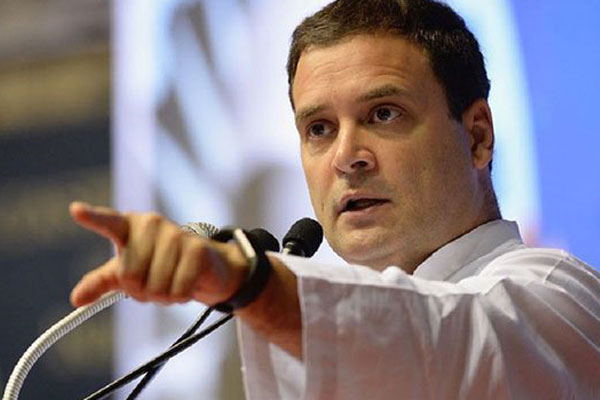 AICC president Rahul Gandhi has accused TRS chief and Telangana CM K Chandrasekhara Rao of having supported every bill presented in the Parliament by the Modi government. This support has been extended at every step and KCR has supported Modi even at the time of no-confidence motion moved by the TDP. His comments come after several Congress leaders had dubbed KCR as a puppet and stooge in the hands of Prime Minister Modi.
During his election speeches in Telangana, Rahul Gandhi made an unsparing attack on KCR and his family. He said in the present election, there is KCR family on one side and all others including farmers, students and youth on the other side. The TRS government had troubled farmers by provoking lathicharge on them for demanding support prices for their produce. Rahul further said in the name of redesigning irrigation projects, KCR family has looted the public money and they have failed to provide water supply to lakhs of acres as promised earlier.
Rahul asked KCR why he is not joining anti-BJP front at the national level. He asserted Prajakutami will win with the people's support and Congress party will get victory in all the five states now, which will set the stage for similar triumphs in the 2019 parliamentary election as well. He said that the Congress and the TDP entered alliance only in the interests of the people of Telangana and to counter KCR's unjust regime.