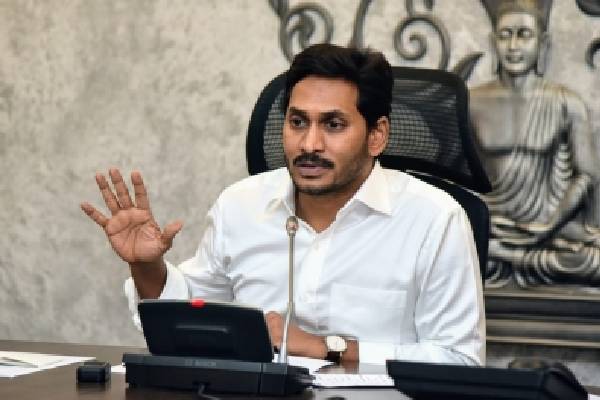 Andhra Pradesh Chief Minister YS Jaganmohan Reddy on Wednesday finally broke his silence on the ongoing Krishna water dispute between Telangana and AP.
Jagan reportedly made key comments on Krishna water row in the cabinet meeting held on Wednesday.
Jagan told ministers that he was maintaining silence on this issue despite Telangana CM K Chandrashekar Rao and Telangana ministers abusing his father and himself for the sake of Seemandhra people living in Telangana.
Jagan said large number of Seemandhra people live in Hyderabad and in Telangana and if I react on Krishna water row like Telangana ministers, they may trouble Seemandhra people in Telangana and for this reason he was maintaining silence on this issue.
Jagan at the same time said he cannot keep calm if someone hurt the interests of Andhra Pradesh.
Jagan asked ministers to write letters to Krishna River Management Board (KRMB) against Telangana using Krishna water for hydel power generation in Srisailam and Nagarjunasagar projects despite low water levels and pushing Andhra Pradesh irrigation and drinking water needs into crisis.
Jagan told ministers that he will also write a letter to Prime Minister Narendra Modi against Telangana government on Krishna water issue.