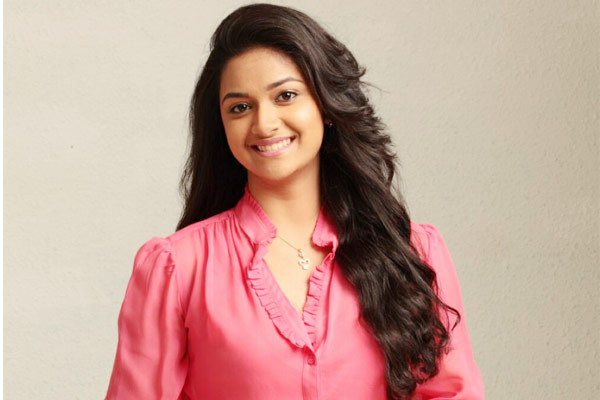 Make hay while the sun shines is an old saying which literally translates to making the most of an opportunity when it is available. Actresses in filmdom usually follow this proverb very strictly. They try to earn fame and money as much as possible when there are good opportunities for them. Almost all star heroines followed this strategy when they are in their peak stage. But, Keerthi Suresh seems to have not followed this strategy and she might have lost a golden opportunity of making good strides in Tollywood.
Keerthi Suresh became one of the most sought after actresses in Telugu after she impressed with her amazing performance in Mahanati. After the film's incredible box office success, she was flooded with numerous offers from Telugu filmmakers. However, she didn't sign any film as she was not convinced with the roles she was offered. She refused a couple of big ticket projects as well. Surprisingly, she appeared in a bunch of Tamil commercial potboilers and hardly received acclaim for those roles.
Only recently she signed a female centric project in Telugu which will be helmed by a debutante director. Apart from this, there are no other offers for the 'Nenu Local' beauty. Meanwhile, a slew of upcoming actresses have started making inroads in Tollywood with glamorous roles. Also, star heroines like Tamannah, Kajal Aggarwal etc are continuing to sign crazy projects.
With all the craze she attained after Mahanati, Keerthi Suresh could have easily bagged a bunch of films in Telugu. Unfortunately, she waited so long for meaty offers and is now left with only one project. She definitely lost a golden opportunity of ruling the roost in Tollywood.