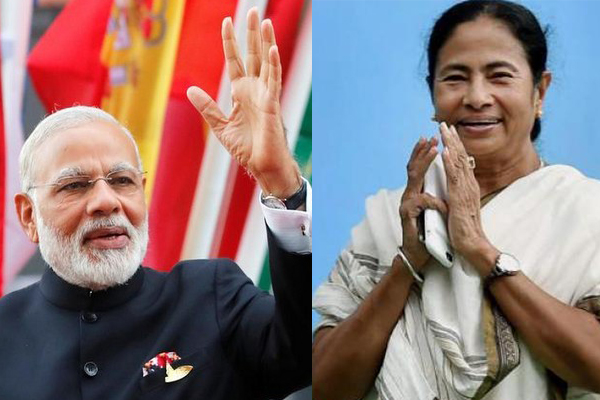 We have seen in the part-1 of MOTN survey that how would UPA and NDA would fare in 2019 in various permutations and combinations. The India today-Karvy Insights Mood of the Nation (MOTN) survey, also focused on who is best CM in the country and who is best alternative to Modi as PM candidate.
Question-1: Who is best alternative for Modi?
"Can a Congress-led grand alliance challenge the Narendra Modi juggernaut in 2019?" is the question, among others, examined by this MOTN survey. To find answer to this question, various permutations and combinations of scenarios have been put forward in front of the people and obtained answers from people. Also, another question put forward is "Who is the best alternative to Prime Minister Narendra Modi among opposition leaders in the 2019 elections". For this question, 46% answered "Rahul Gandhi" is the best alternative to Modi, and Mamta Banerjee is at 2nd position with 8% opining she is the best alternative to Modi. Priyanka Gandhi was at 4th position with 6% and Kejrival at 6th position with 4%.

Question-2: Who is best CM?
As per MOTN survey, 'Didi' Mamta Banerjee is nation's No. 1 chief minister. It is to be noted here that, Mamata has won the best performing CM thrice in a row till now. Nitish Kumar was at 2nd position with 10%, Kejrval also at same position with 10%, Yogi Aditya at 4th place with 9% (2nd and 3rd positions shared), Chandra babu at 5th place with 7%, Raman singh of Chattisgarh and Shivraj singh chouhan at 6th positions with 5%, KCR and Naveen Patnaik were at 8th position with 4%.
MOTN added a disclaimer that – as this MOTN is a subjective study of voter perception across the country, the No. 1 status is more a reflection of political popularity rather than a test of governance. That means, Mamta being number 1 CM doesn't mean her governance is very good. It just means, she is more popular CM. Usually in movie awards, we see 2 categories – best movie and best popular movie. Best popular movie need not be best movie.
Another highlight of this survey is even though it named Mamta as number one CM, it didn't mention how much % of votes she got. It mentioned Nitish and Kejrival at 2nd position with 10% but it nowhere mentioned how much percentage she got.
Anyway, MOTN survey created huge debate among political circles as well as common public.
Click here for part 1 – Key takeaways of MOTN survey- Part 1: How would parties fare in 2019