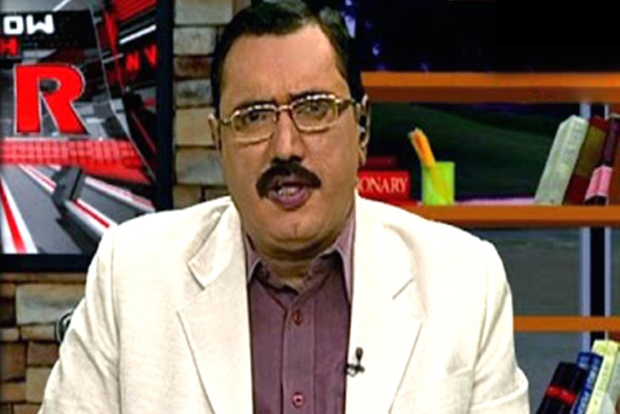 Telugu360 has earlier reported that reputed journalist, Kommineni Srinivasa Rao, has quit (or asked to quit) the vernacular news channel NTV. He was not appearing on the show from last 3 months. Now, KSR, as he is famously known, has come out in open and wrote in his blog that he had to come out of NTV due to pressure from ruling TDP government. He further elaborated that he didn't want the institution and its employees to suffer and so he voluntarily came out of the channel.
As we have reported earlier, Sakshi offered him a job as soon as news came out he walked out of NTV. KSR didn't want to take up the job with Sakshi as it would bolster the claims that he has been pursuing an anti-TDP agenda. So he took a break and  went to visit his son in Canada for three months. Kommineni was expecting other job offers after coming back, but to his surprise none of the other news media offered him a job. Such is the power of ruling parties!! Currently, only Sakshi's job offer is on the table and he is almost decided on taking it and will join the likes of Amar Devulapalli.
A section of journalists opine that TDP is unnecessarily going personal against KSR. He is a journalist and he has every right to express his opinions. "TDP government, which historically maintains good relations with media, is making a mountain out of a mole hill. This is worse than what KCR has done with Andhrajyothy " says a senior journalist from a major newspaper.
However, a reputed news editor from competing news channel had a different opinion. " It is well known in the journalistic circles that KSR, who was seen as pro TDP journalist during his days at Eenadu and Andhrajyothy, took a pronounced anti TDP stand from 2010. As a senior journalist, it is fiduciary duty to stay (or at least, appear) unbiased.TDP leaders have boycotted his program from long time. One gets a sense that this was bound to happen from some time."
During 1990's, lot of TDP leaders tried to be in good books of KSR as it was rumored at that time that Naidu used to consult him when giving tickets. KSR worked in Eenadu for more than two decades and he has been a cornerstone of Andhrajyothy  ever since its resuscitation in 2002 by Vemuri Radhakrishna. Strange is the turn of things!!
Telugu360 is always open for the best and bright journalists. If you are interested in full-time or freelance, email us at
Krishna@telugu360.com