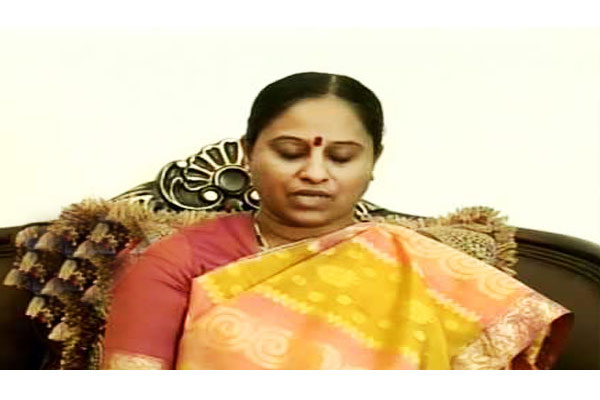 Konda Surekha, leader of TRS, got shocker from KCR as she couldn't find her name in the list of 105 MLA candidates announced by KCR. There have been rumours that she may join back Congress. She convened a press meet today and demanded TRS to explain the reasons for not allotting ticket for her.
She told , by denying ticket for her, TRS insulted all BCs and all women of Telangana. She added, before 2014, TRS pursued them for 3 months to join their party and promised several things before the elections like ministry for her and MLC for her husband Konda Murali. Even though TRS did not fulfill any of the promises, she added, she never voiced out against the party. She also told that there were several elections since 2014 like MP by-elections, zptc elections, MLC elections and she has spent her own money to ensure win of the party candidates. She added that even for all the party meetings and all the rallies, they spend their own money and never received a single penny from the party but despite doing all this KCR denied ticket for her.
She also rubbished the rumours that she has asked ticket for her daughter as well. She told KTR is the reason for denying ticket for her because he is influenced by coterie around him. Finally she demanded an explanation from the party and based on that, she will take further decision on her political future.
Telugu360 is always open for the best and bright journalists. If you are interested in full-time or freelance, email us at
Krishna@telugu360.com