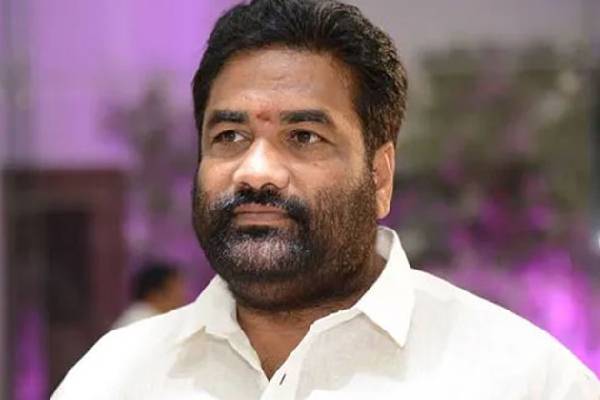 Nellore rural MLA Kotamreddy Sridhar Reddy, who revolted against the party and was later suspended, predicted that the YSR Congress would get washed out in the 2024 general election. Sridhar Reddy had differed with the party leadership alleging that the party was tapping his phone. He felt that the phone tapping was a breach of trust between him and the party.
He was then suspended by the party high command for cross voting during the MLC elections from the Assembly. Sridhar Reddy was one of the four MLAs from the YSR Congress who were suspended for voting to the TDP.
He told media persons on Saturday that there were several MLAs in the YSR Congress who were feeling suffocation due to the indifferent attitude of the party leadership. "All those who are feeling suffocation are looking at other political parties," he said.
Sridhar Reddy said that people in the state were realising the mistake of voting for the YSR Congress. They are now turning against the party and its leadership, he said. "A tsunami will come in 2024 and the YSR Congress will wash out in it," he asserted.
He said that he had represented the party leadership and the government to solve the problems in his constituency several times. Neither the government nor the party leadership responded to his requests, he said.
The suspended MLA said that there are dozens of MLAs in the party who are disappointed with the adamant attitude of the party leadership. "We are living in democracy. The leader is strong when the MLAs are strong. The leader cannot be strong by making the MLAs weak," Sridhar Reddy asserted.
He said that he would intensify his fight against the government on the issues of his constituency. He wanted the government to respond to his representations at least now and address the problems, before he intensifies the agitation.