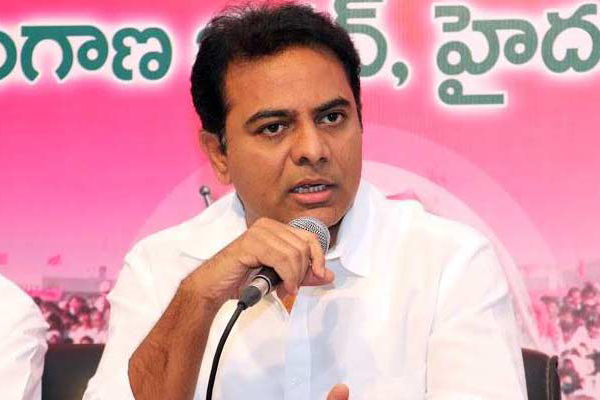 Bharat Rashtra Samithi (BRS) working president K.T. Rama Rao on Wednesday hinted at strong action against those making derogatory comments against Telangana Chief Minister K. Chandrasekhar Rao.
Taking to Twitter, the state Minister said: "In BJP ruled Karnataka 14 days jail for an aoffensive' tweet In Telangana, we've been tolerating direct & horrible insults to our CM, Ministers and Legislators may be we need to give them back in same coin, what say people?"
The tweet was in reference to the arrest of Kannada actor Chetan for posting an "offensive" tweet.
The tweet by Rama Rao, popularly known as KTR, came hours after the arrest of YouTuber Chintapandu Naveen Kumar alias Teenmaar Mallanna by the police for alleged derogatory comments against the Chief Minister and his family members.
Mallanna was picked up from the office of his channel Q News office in Peerzadiguda on the outskirts of Hyderabad late on Tuesday night.
BRS supporters had lodged police complaints against him for his alleged derogatory comments against the Chief Minister, his son KTR and daughter and MLC K. Kavitha on his YouTube channel.