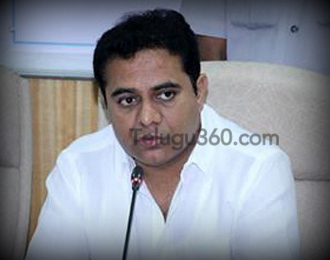 Telangana IT minister K Tarakarama Rao (KTR) met the union minister Venkaiah Naidu today in Delhi.
Although this meeting gained significance in the wake of the ongoing probe in to the infamous cash-for-vote scam, KTR told the media that he had held no secret meetings with Venkaiah Naidu.
Briefing more on the same, after meeting the BJP senior leader, KTR has said that he invited Venkaiah Naidu for an international conference that is scheduled to take place on August 22 and 23.
Venkaiah Naidu said he would attend the meeting, added Harish Rao. Responding to one of questions, KTR said that Andhra and Telangana people were living together like brothers in the common capital Hyderabad.