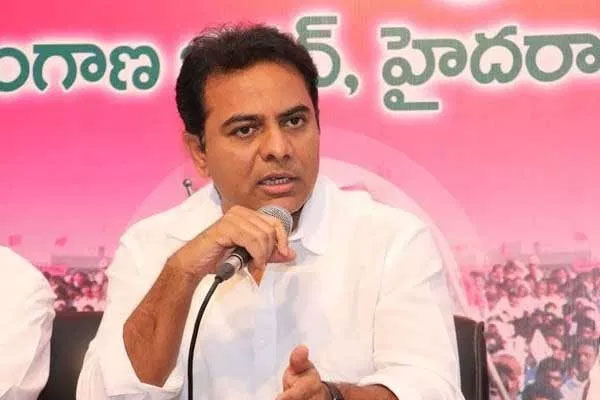 TRS Working President KT Rama Rao has issued an indirect warning that communal harmony and public peace will be disturbed if the Bharatiya Janata Party comes to power in Telangana. He asked whether the TRS government has not successfully ensured zero curfews in Hyderabad in the past five years. KTR accused BJP of trying every petty plan to provoke people along communal and caste lines so as to get political benefits.
The TRS leader is hitting back strongly at the remarks made by BJP Working President JP Nadda. KTR warned that the TRS would not keep silent if the BJP tries to implement its bad plans in Telangana like in other states. Telangana is not Karnataka where the BJP is carrying out its murky political strategies successfully.
KTR asked why the Modi government at the Centre did not release a single rupee though Niti Ayog has recommended Rs. 5,000 crore for Telangana Kakatiya Mission. Is any BJP government in any state implementing so many welfare programmes like in Telangana? KTR said that Telangana is giving pensions of Rs. 12,000 crore while the Centre is distributing just Rs. 200 crore. The Centre is just copying some welfare programmes of TRS government but it is not passing on full benefits to people.