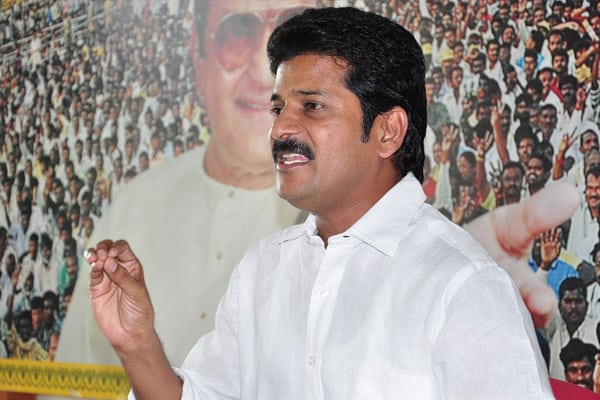 Telugu Desam leader Revanth Reddy said, "KTR's real name is not Taraka Rama Rao. He was first named as Ajay by KCR". He accused Chief Minister K Chandrashekar Rao of changing his son's birth name to secure a ticket during Late N T Rama Rao's regime.
Revanth taunted that KCR thinks KTR is NTR. He said KCR wanted NTR to bless him with a ticket so he took his son to Late NTR and informed him that the kid was named after the legendary actor due to the admiration for his versatility.
Revanth noted KCR was part of passport scam and part of youth congress. The TRS supremo compelled former CM with sorcerous words to secure party ticket. Even though he lost the elections first time, TDP recognized him and gave him another chance.