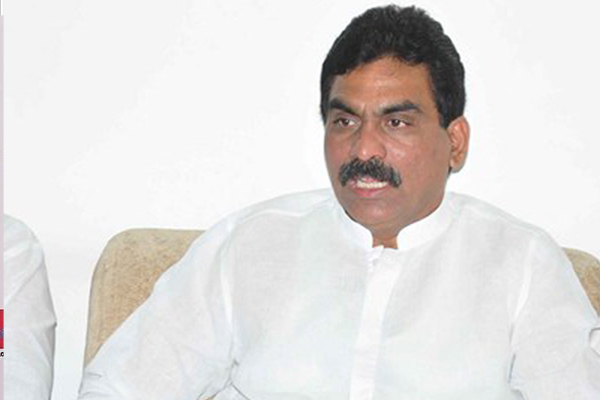 Today ABN Andhra Jyothi channel telecast program on Lagadapati RG flash team survey done in the state of Andhra Pradesh to analyse the response of people on various issues. ABN Andhra Jyothi said, the survey was done by Lagadapati RG flash team and it attempted to get answers on 5 questions from the people. Below is the list of questions and survey results.
Question 1:
Do you think Modi did injustice to AP or not?
Yes – 83.67%
No – 16.33%
Most of the people believe Modi did injustice to AP.
Question 2
Whom do u vote if elections happen now?
TDP – 44.04%
YSRCP – 37.46%
Janasena – 8.9%
BJP – 1.01%
Remaining percentage is either OTHERS or Not yet decided. As per survey results, TDP is leading with 44.04% if elections now.
Question 3:
How many seats each party will get?
TDP – 110
YSRCP – 60
Janasena – 5
As per survey results, TDP is leading with 110 seats.
Question 4:
Who is fighting for special category status?
TDP – 43.83%
YSRCP – 37.46%
Janasena – 9.65%
As per survey results, TDP is leading in the fight against center on Special category status.
Question 5:
Are you satisfied with CBN performance?
Yes – 53.69%
No – 46.31%
As per survey results, CBN has satisified 53.69% people with his performance.
Region wise break up for question 2 i.e. Whom do u vote if elections happen now?
North Andhra region:
TDP – 39.05%
YSRCP – 35.23%
Janasena – 12.07
Coastal Andhra region:
TDP – 46.09%
YSRCP – 36.79%
Janasena – 7.30%
Rayalaseema region:
TDP – 44.12%
YSRCP – 40.47%
Janasena – 8.74%
Overall:
TDP – 44.04%
YSRCP – 37.46%
Janasena – 9%
BJP – 1.01%
ABN reporter's analysis and observations from Survey – that also go well with TDP supporters as below:
The same RG flash team survey during Nandyala by-elections predicted the result accurately so now also this survey must be correct.
There is no influence of Jagan padayatra on the voting pattern as per the survey
Christian and minorities, who are supposed to be with YSRCP also now leaning towards TDP as per the survey
TDP getting more seats now than in 2014 and YSRCP getting lesser seats than in 2014
YSRCP vote percentage decreased by 7.1%
Like PRP split anti-incumbency votes in 2009 and helped ruling INC party, now Janasena doing same helping TDP. This is evident from the survey result that Jagan's vote percentage decreased by 7.1 % from 2014 and Janasena getting 8.9% now
No Janasena impact in Godavari districts too.
Common questions audience will get after seeing this Survey results and the points that are raised by people who are not strong supporters of TDP:
First question, Lagadapati told in the past that – unless he comes before camera and reveals the results of the survey don't take it as his survey. So, now ABN telecasting the results also seen by audience skeptically.
That too, as it is coming from ABN channel, which is viewed as pro-TDP channel, people may not be convinced with the survey results. Moreover, all the answers favoring TDP and CBN may make general public dismiss the report as "another cooked up result".
ABN clearly told, the survey is made by RG flash team at behest of Andhrajyothy. This statement also gives enough doubts to people on the genuineness of the survey
There is one "catch" in the entire survey. The survey is based on question "If elections happen now" which is not exactly same as asking "How about 2019 elections"
In 2016 , Andhrajyothy published results of a survey in which it reported – Jana Sena will not have any impact on AP politics and it would get 3.5 % votes and 3 seats. After 2 years, now it said 8.9% votes and 5 seats. ABN trying to emphasize "no impact of Janasena" is making people get more doubts than clearing doubts.
ABN trying to say Janasena will split ONLY YSRCP votes also not convincing. Even though it is true that anti-incumbency votes will split between opposition parties, it is to be noted that Janasena was with TDP in 2014 and saying Janasena will not dent any votes of TDP even after Janasena coming out of TDP alliance is not convincing.
-ZURAN
Telugu360 is always open for the best and bright journalists. If you are interested in full-time or freelance, email us at
Krishna@telugu360.com