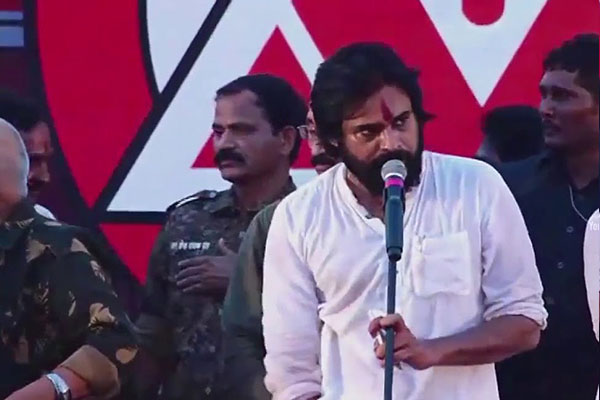 One commercial ad that clicked in big way in recent times is of Lalitha Jewellery ad. The ad in which the owner of Lalitha Jewellery advises people to check 3 – 4 shops before taking final decision of buying any sort of jewellery is liked by many people from middle class. But this advertisement is being referred by many people in political circles nowadays.
In his speech Pawan Kalyan yesterday mentioned this ad indirectly and asked people to verify the credentials of all the 3 – 4 candidates contesting in their constituency and take final decision on whom to vote. Pawan mentioning that ad received huge response from the audience.
The same as was also used to troll comedian Ali couple of days back when he joined YSRCP . It is known news that, comedian Ali had meeting with the leaders of all the three major political parties – Chandrababu Naidu, YSR Jagan and Pawan Kalyan . But finally he decided to join YSR CP. People in political circles as well as netizens were commenting that Ali was following Lalitha Jewellery commercial ad sincerely and he took time to visit all the three leaders, got his estimates and based on those estimates he finally took the decision.
Anyway during this election season you can expect much more fun from all the political parties.
Telugu360 is always open for the best and bright journalists. If you are interested in full-time or freelance, email us at
Krishna@telugu360.com