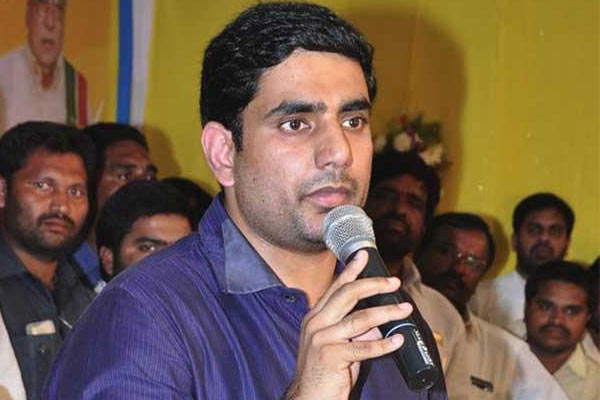 Many senior TDP leaders seems to be upset with the decision of Andhra Pradesh Chief Minister Chandrababu Naidu to bring his son and TDP's general secretary Nara Lokesh into government from `backdoor' by getting him elected as MLC.
In 2015 when the idea of inducting him into the cabinet came first, couple of party MLAs came forward to resign themselves, so that to facilitate way for Lokesh to enter Assembly.
As he is being projected as political successor to Chandrababu Naidu and intended to enter father's shoes to lead the party and also the government at a later stage, almost all party leaders feels it would give him more weightage if he could contest in general elections and enters Assembly.
However, many unable to digest why Naidu is fearing to make his son to contest in a general election though there are several constituencies where it is easy for a TDP candidate to win. Starting his legislative career as an MLC, many felt, would be disadvantageous to his `politics of succession'.
The very idea of inducting him into the cabinet surfaced after witnessing the success of Telangana Chief Minister K Chandrasekhar Rao's son K T Rama Rao in the ministry. In the same way, Naidu started to promote his son projecting him as his `political successor'.
Not only to induct him into his cabinet, but he also proposing to assign miniseries like IT and Municipal Administration, that are now under KTR in Telangana. This makes everyone to compare always Lokesh with KTR.
But a former TDP minister said that KTR succeeded in getting public endorsement and grown as a natural leader, leaving the shade of his father. He has already won twice in Assembly polls. Whereas, Lokesh is still seen as a son of Chandrababu Naidu and failing to get an independent political identify of himself.
If Lokesh chosen to contest in direct elections, getting vacated of some seat in Chittoor or Krishna districts, party insiders are arguing he would give him a chance to emerge as a leader of his own.