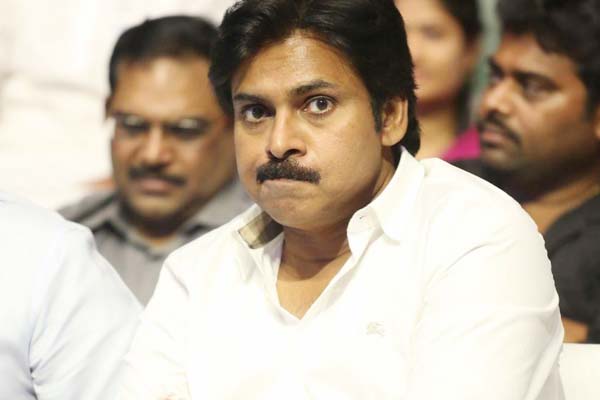 Pawan Kalyan chose Sunday to have his story put out by media. After all, buyers' market, it is. I am not interested in discussing that.
That whether his latest flick Sardar Gabbar Singh is raining riches at the box office or not isn't a matter of concern for me. As far as I am concerned, it has lost the race.
Whether the numbers that came out in terms of collections are subject to correction or not, no sequel has ever raked in moolah to any producer in Telugu. Worse still, for mass movies like this one. It is only his bravado that prompted him to assert that there could be another in the row. Is he talking about a trilogy ?
The debate over its success itself is a reason enough for me to rate it as average or below. Enough of ranting about movies by me.
Coming to politics, the content of his slew of interviews clearly prove that he doesn't have it in him. He rules out the possibility of his being the Chief Ministerial candidate. This statement has uncorked the bottle to release the political fizz, thereby portraying him as aimless politico.
His claim that he is a pauper has exposed his political bankruptcy too. Who will rally behind him, if he says he doesn't have money? Not wise enough even if it were to be a matter of just a penny, leave alone a pound.
Why the hell on the earth did Pawan Kalyan have to talk about his financial condition when he is nursing political ambition?
His brother Megastar Chiranjeevi is a Congressman – since when? Was he not a Congressman when he had launched Prajarajyam? Had Chiranjeevi converted himself as a staunch votary of Congress ideology as soon as the Grand Old Party of India acquired the Praja Rajyam for its own political gains?
All said and done, Pawan has TRP value in Television Audience Measurement ratings. So, it was a good show for a typical Sunday evening for any channel.
His politics of questioning lost their sheen in just a year and a half. The less we talk about their relevance, the better. He wants to contest in both States of Telangana and Andhra Pradesh, which a political champion like Chandrababu Naidu too may not consider very seriously.
Pawan Kalyan is just another actor. No movie artiste has made it so big as the legendary NTR could. If some one says that the circumstances and popular aversion to the Congress led to NTR launching his party and trouncing the GOP in elections may not augur too well to buttress the reasons for his resounding victory, except for some analytical value.
NTR was an emotion. NTR was a sensation and NTR was squeaky clean when it comes to his personal and professional life. NTR was a phenomenon by himself in movies: There was no dispute or confusion over whether he was a legend or a celebrity. No time capsule was required to place opinions and awards and open them after 25 years to ascertain that he was a legend. He was an undisputed legend and leadership came to him naturally; but gone from him unnaturally.
NTR is inimitable and he cannot be aped.
Andhra is not Tamil Nadu where at least two movie artistes have made it to becoming the Chief Minister. It was possible only for NTR in AP. None could even think of the political feat before him, nor could anybody reach that benchmark set by him ever after.
And, nobody can too.
Pawan Kalyan minced no words in coming forth to express his ambition to practice full-fledged politics. But, at the most, he would end up no more than as a fringe group.
Pawan is not a wine to have vintage value. So, his forays in 2009 through Praja Rajyam delivering speeches packing punches against the leaders restricted him to be a sidekick to not-so-much-of-a-Congressman-then Chiranjeevi.
The "release" of Janasena in a packed closed premises in 2014 was just like an audio release of a movie that never was released. Now, he is already taking about the sequel of a political experiment that was never conducted.
With much ado about nothing, Pawan Kalyan is losing his fizz faster than a pint of beer.
Sequels don't work out in Telugu tinsel town as well as in Andhra politics.