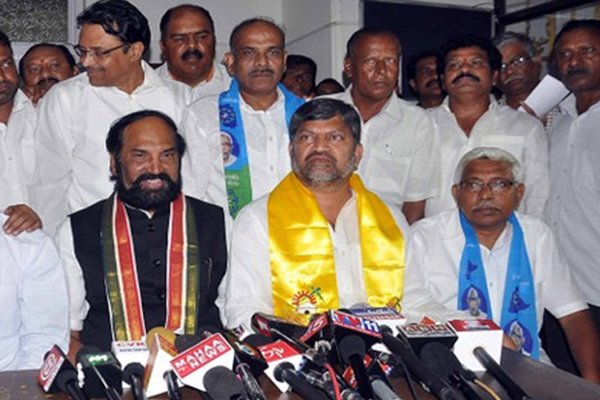 The Grand Alliance partners have finally reached a conclusion on the number of seats to be shared among them for December elections in Telangana. Congress, which is the main opposition party, will contest 95 out of the total 119 seats. It has agreed to give 14 seats for TDP, 6 for Telangana Jana Samithi and 4 for CPI.
With this, the troubles in seat sharing between allies of Grand Alliance are solved. The Mahakutami leaders and cadres are in an upbeat mood after the sudden turn of political developments at the national level. The readiness among anti-BJP parties including Congress for a front has sent positive signals.
Election analysts say the national level anti-Modi sentiment among opposition parties may have an impact on the Telangana polls in December as well. Already, TRS chief KCR is moving to counter this effect and chalking out strategies to counter Mahakutami.