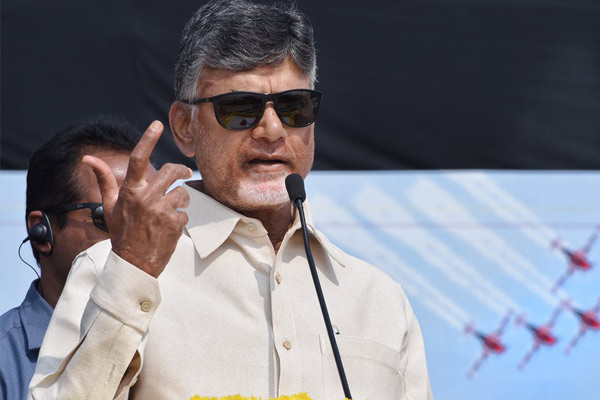 As Telangana election day comes closer, rival parties are making unsparing attacks on each other. TDP president and CM Chandrababu Naidu has said 'Mahakutami' parties should win in order to safeguard the interests of the people in neighbouring state and there will be no justice to them as long as KCR is the chief minister. During his visit to Guntur, CBN said KCR is trying to provoke feelings along regional lines while the TDP is working to ensure harmony between peoples of Telugu states.
CBN said the TRS was making needless allegations against the Congress leadership on the special category status to be given to Andhra Pradesh. In fact, it was the TRS leadership which has backed the decision to confer the special status on AP since the residual state was facing greater problems. Naidu asserted that despite all, AP would continue to extend its cooperation and Telangana should also see better development.
CBN recalled under the TDP government in united state, there was unprecedented growth and development in the capital city of Hyderabad. He said it was solely because of the TDP regime that Cyberabad was developed with booming software industry there and the Outer Ring Road was laid to usher in greater connectivity in and around Hyderabad.
Naidu accused YSR Congress Party of secretly supporting the TRS and the BJP in Telangana election and their plans would not work out as the people were against the unjust regime. He recalled the international airport was successfully brought into a reality in Hyderabad during TDP regime.