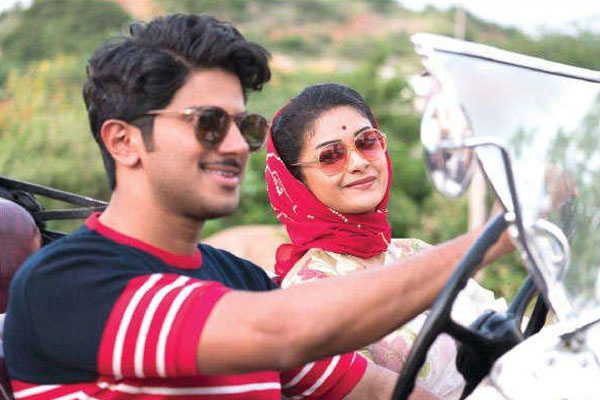 Mahanati Overseas Profit Loss Statement
Nag Ashwin's directional film Mahanati starring Duqluer, Keerthy Suresh in lead roles was released on May 9th 2018. Produced by Vijayanathi Movies & Swapna Cinema, Mahanati has collected a gross of $2,561,294 to become 6th highest grosser of All-Time in USA. The film is the sixth one to collect over 2.5 million Dollars after the Mighty Baahubali(s), Rangasthalam, Bharat Ane Nenu & Srimanthudu.
Coming to profit loss details, the film has collected a distributor share of $1,417,187 in USA which comes down to $1,267,187 ie, 8.50 Crores INR after deducting the expenses like VPF & Publicity. From Non-USA markets it has fetched another 1.10 Crores INR, to make it a total distributor share of 9.60 Crores in Overseas. The film was sold for 2.50 Cr which means the distributor has ended up with a profit of 7.10 Crores. The film is a BLOCKBUSTER.
Click here for complete Box Office reports
| Theatre Chain | Gross | Distributor Share |
| --- | --- | --- |
| AMC/Regal | $783,963 | $352,783 |
| Cinemark | $1,047,448 | $628,469 |
| Marcus | $91,629 | $45,815 |
| 8k Cinemas | $122,267 | $73,360 |
| New Vision Theatres | $63,943 | $31,972 |
| Others | $452,044 | $284,788 |
| Total | $2,561,294 | $1,417,187 |
| VPF & Publicity | | $150,000 (170 Locations) |
| USA Share (Excluding VPF) | | $1,267,187 (8.50 Crores INR) |
| Other Countries Revenue (Telugu Version) | | 1.10 Crores |
| Overseas Rights | | 2.50 Crores |
| Profit/Loss in INR | | 7.10 Crores |
Verdict : BLOCKBUSTER