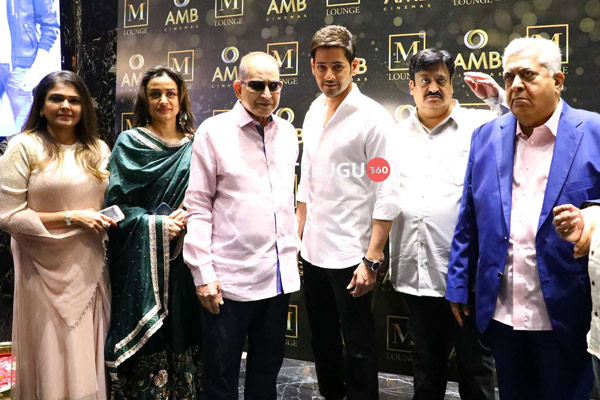 Superstar Mahesh Babu is venturing into multiplex business with AMB Cinemas and the first set has been inaugurated and opened for public on Sunday. One of our contributor visited the lavish seven screen multiplex and we present the detailed review of AMB Cinemas. Superstar Mahesh Babu and Nizam top distributors Asian Cinemas invested huge amount on the multiplex. Instead of renting or leasing the space, the entire area has been acquired after they paid a whopping amount. AMB Cinemas has seven screens with a total capacity of 1638. AMB Cinemas is equipped with several top notch technical features like 3D, 4K and Dolby Atmos. Several Tollywood celebrities visited AMB Cinemas even before it is inaugurated and they were left awestruck with the lavish space and design. AMB Cinemas is currently witnessing huge footfalls and there has been scarcity for tickets.
Interiors: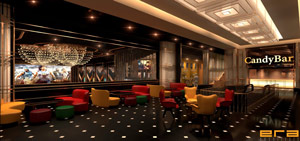 Each screen is designed with a special theme, interior decoration and specially designed lighting which looks completely unique. The interiors have been specially designed by renowned architect Eranna Yekbote. One of the screen has been equipped with Barco's Laser Flagship Projector which is the first one in South India. The leg space between the seats, M Lounge, lighting system, ambience, latest technology are the major highlights of the lavish multiplex. One of the seven screens has 52 recliner seats. The patrons for the first time will have a chance to watch films on Loungers (semi-sleeping seats) located in the first row in every screen. One of the best facility with AMB Cinemas is that the patrons who buy recliner seats will have special button to call for an attendant to serve the required snacks from M Lounge. Overall, AMB cinemas provides best-in-class viewing in AMB Cinemas and the theater experience has been incredible.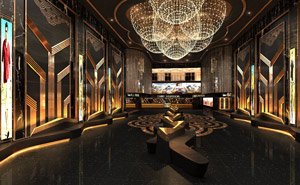 Lounge:
M Lounge is dedicated to Superstar Mahesh Babu and some of his achievements have been kept out for display. M Lounge has all the regular snacks and multiplex eatables sold at regular prices. One can relax and enjoy their food in the lavish food space. VVIP designer lounges will give you to access the latest audiovisual technology.
The Kicker:
An on-arrival valet parking will sure make the patrons completely comfortable as they need not rush to park their cars and run to the multiplex. Kudos to AMB team for addressing the parking problem.
Final Word:
AMB Cinemas is a new experience for Hyderabad film lovers which will leave everyone thrilled and should be given a try.
Click here for Mahesh Babu's AMB Cinemas inside photos
Click here for Mahesh Babu's AMB Cinemas Launch photos