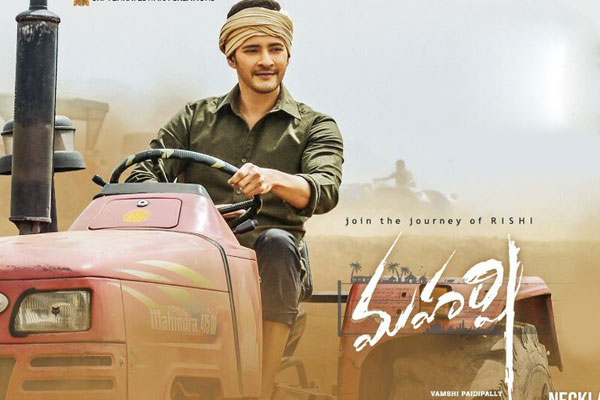 Pre-release business is one of the highest
Industry is amusing at the over budget claims
Over budget due to Burden of Interest (or) cooking the Books?
Superstar Mahesh Babu's next big budget outing Maharshi has done an estimated INR 130 Cr to 135 Cr pre-release business, but surprisingly producers are not making any table profit according to the private claims made by the producers . Given the humongous market Mahesh Babu films have, it is unfortunate that producers are not making any table profit on this big ticket film. If the claims are true, the poor financial management of the producers could be the root cause or there must be cooked up numbers.
Maharshi was originally planned on a budget of Rs. 100 crores. Mahesh wanted to honor Aswhini Dutt's dates but, Brahmostsavam's disaster and Vamshi's commitment with Prasad V Potluri brought PVP on to the board. To control the financials and have a smooth shoot, Dil Raju has been asked to take the production responsibilities. However, the total budget of Maharshi has now been reported as touching 140 crore mark which is shocking. As per the sources, Rs 21 crores has been accounted as interest alone for the borrowed money.
Ashwini Dutt paid an advance of Rs 4.5 crores to Mahesh after the release of Sainikudu and it happened many years ago. The interests have been calculated as Rs 13.5 crores, added to the budget. Along with this, Rs 7.5 crores have been paid as interests for the production costs, thus interest component has reached Rs 21 crores in total. Along with this, the number of working days got increased and a village set erected (which was not initially in the budget) brought up the budget. All the rights including theatrical, satellite, digital and others fetched Rs 130 – 135 crores for the makers which is highest among Mahesh Babu's films.
The makers are now releasing the film at a deficit of Rs. 5 – 10 crores despite of the film doing super business. The film is carrying positive reports, getting released across all the regions on NRA basis indicate the makers' confidence on the content. Dil Raju and his team are pretty confident on Maharshi getting overflows and leaving them in profits. This Vamshi Paidipally's directorial is hitting the screens on May 9th.