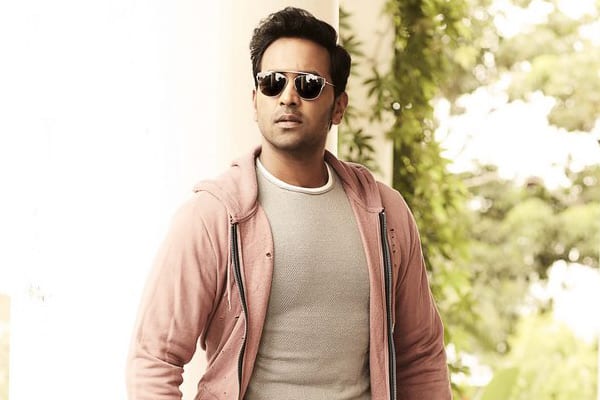 It is known news that, actor Manchu Vishnu attracted criticism for his earlier comments regarding intermediate results goof up in Telangana. In his earlier comments on board of intermediate mistake, he advised the system should change instead of criticizing ruling TRS party or other culprits. His comments drew ire from netizens as they questioned Manchu family's dual standards with respect to the states of Andhra Pradesh and Telangana. Now Manchu Vishnu went extra mile and played the role of spokesperson for TRS party and defended KCR and KTR strongly.
He tweeted, "Some factions are also stating that the film fraternity are "scared" of Mr. KCR and I'd like to say that these people have a great imagination. There is no truth to this. My concern lies primarily in finding the reasons first so we can prevent such an atrocity in the future. We live in a democracy, and as far as I know KTR is a very proactive and pro student politician & yes Mr. KCR is known to be a firebrand but for a reason and he isn't a dictator. So instead of blaming the T Govt, I would stress on concentrating first to know the real cause. It's unfortunate and horrible that we have lost 20 brothers and sisters because of the mistakes and our deepest condolences lie with their families. I strongly believe that if the Govt does not react to this heinous act, then it surely attracts criticism."
However, his comments received wide criticism from netizens. Many people questioned whether Manchu family had responded the same way if the issue had occurred in the state of Andhra Pradesh. it is known news that Manchu Mohan Babu made it a very big issue regarding pending dues of fee reimbursement from AP government. Some other found fault with Vishnu saying KCR is not a dictator and they asked Vishnu to make one negative comment on TRS government and find himself whether KCR is a dictator or not. A few others even attributed motives for the statements of Manchu Vishnu and told that Vishnu has corporate schools are running in Hyderabad and that's why he is scared of passing even slightest negative remark on KCR government. A few others alleged that some members of Manchu family were there in drugs case but their names were not revealed to media and that's why Vishnu is reciprocating now towards KCR government.
Will have to wait and see how Vishnu response to all these comments.