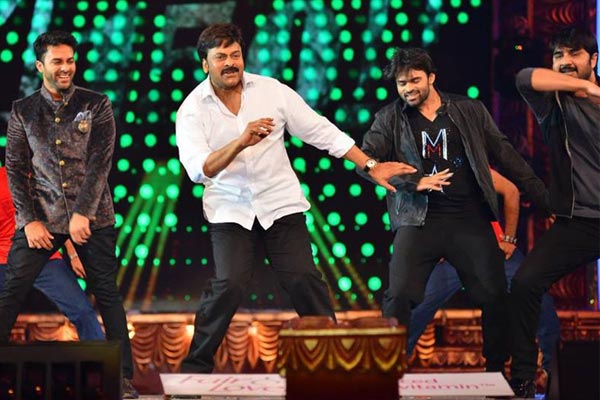 The CineMAA awards was a mega assertion for sure. The entire event was about the Megastar and anyone who saw it wouldn't deny this fact.
The event was a family moment for the entire Mega clan and almost everyone turned up. And as the stage was set up with an ode to the most important member of their family, they rejoiced.
If Ram Charan was ecstatic to see his father light up the stage, Bunny shed a tear as he witnessed a moment like this after several years. Their bonhomie between them was of course amazing to see as well. Also, Chiranjeevi's newlywed daughter Srija turned up with her husband at the event and they proved to be the cynosure of all eyes.
Added to this, Rana's sounding welcome to Chiranjeevi and the multiple dance acts were a perfect icing on the creamy cake.