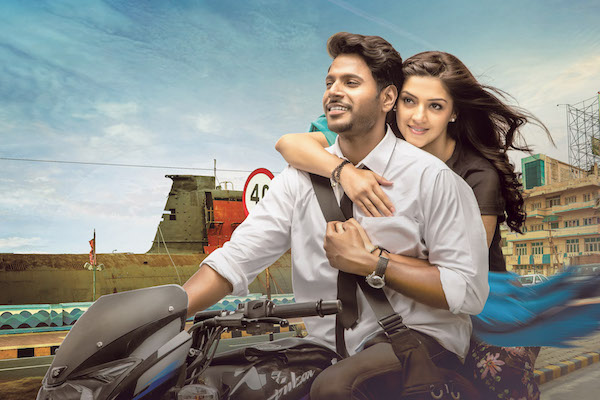 Mehreen Perzada attending C/O Surya Premieres in Edison, NJ today!!
TRENDY CINEMAS, a Distribution Company Known to bring new age films to overseas audience is very excited about its newest release "C/O Surya" hitting theaters today.
Starring Sundeep Kishan and Mehreen Perzada in lead roles, the movie was able to generate lot of hype with right promos in the past couple months that promised very good content.
Amidst all the buzz, Tamil version of the movie was screened to Press & Critics last night in Chennai and to our sweet surprise, all the critics have been raving about the film with most praising the performance of leads and Director Suseenthiran for not only making an entertaining Film but mixing it with a very relevant social issue. We are very confident about the Telugu version of Film as well striking gold today starting from overseas.
Adding to the Euphoria, we are thrilled to share the Lead Actress of the movie Mehreen (On a roll with back to back hits) is promoting her latest release in overseas and will be watching the Premieres with audience at 8K Cinemas, Edison, NJ tonight (7.30pm, 8pm shows).
Popular Actress Regina will also be joining her to celebrate the occasion. If you live around Edison area, you don't wanna miss this opportunity.
Trendy Cinemas is bringing Care of Surya movie to Washington DC Metro area people in 5 theaters near you.
Releasing in following theatres near you
Cinemark Centreville 12, Centreville VA
Fairfax corner 14 and XD, Fairfax VA
Regal Countryside Stadium 20, Sterling, VA
DC Cinemas, Falls Church, VA
Cinemark Egyptian 24 and XD, Hanover, MD
Sundeep Kishan about CareofSurya release in Overseas:
Mehreen about CareofSurya release in Overseas:
– #CareofSurya Overseas by Trendy Cinemas
All the drives have been shipped to the planned locations across USA and movie will have Premieres starting from today at a moderate ticket price of 12$/below. Enjoy this movie with all your friends & family.
For more information about the movie or trade enquiries, contact below:
Daya @ 862-251-1514
RamaKrishna @ 848-219-8424
Email: movies@trendycinemas.com
Click Here for the USA Theaters List: http://www.indianclicks.com/movies/co_surya.html
Press note released by: Indian Clicks, LLC