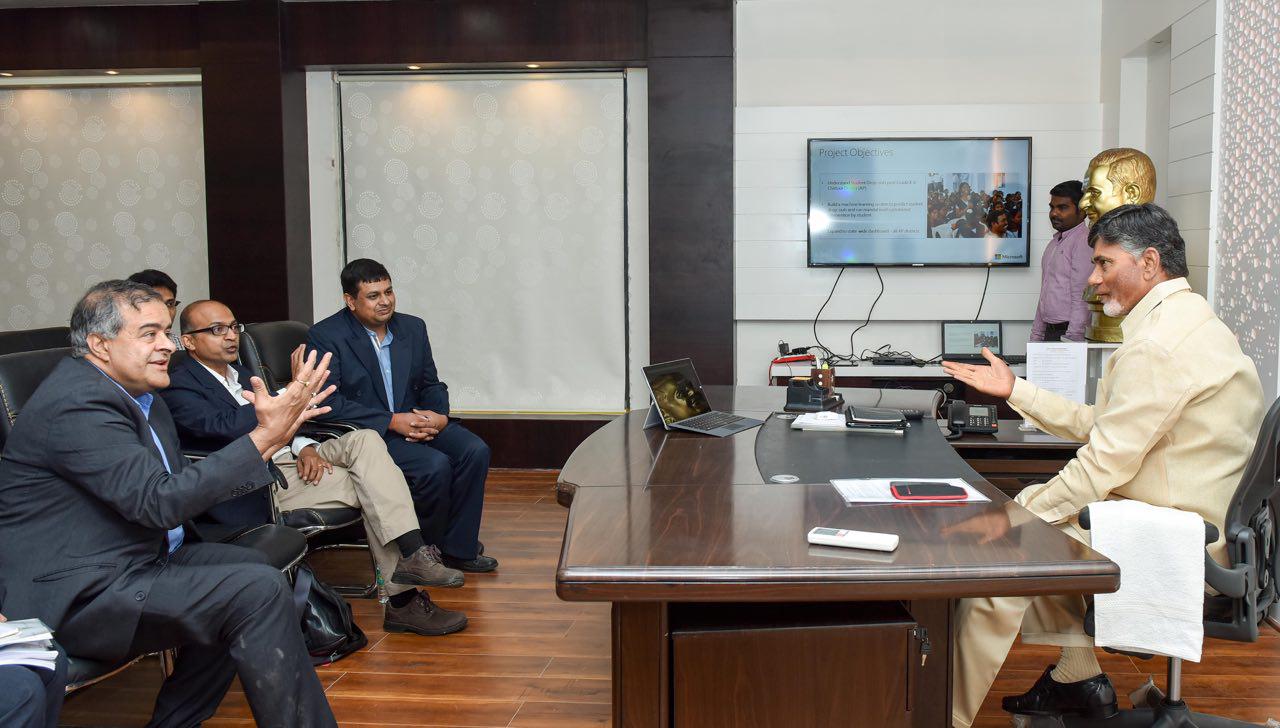 Global IT giant Microsoft will be working with Andhra Pradesh on TV White Spaces Project, a technology that uses unused TV spectrum to deliver low-cost Internet connectivity to users.
Anil Bhansali, managing director, Microsoft India R&D and Prashant Shukla, National Technology Officer and other executives called on Chief Minister N Chandrababu Naidu to discuss the company's initiatives.
In a first-of-its-kind pilot, Microsoft, DOT, DEITY and ERNET are working with the government of Andhra Pradesh to bring low-cost broadband internet connectivity to four educational institutions in the district of Srikakulam which had no internet connectivity earlier, With Z. P. High School at Voppangi as the base station, the other three campuses were receivers located at distances of 10 kilometers or more from the base station.
"As a proponent of technology, I have always experimented with technology to take services and welfare programs to people. With this pilot, Microsoft has shown that innovation and technology can make a society technologically advanced, eventually creating a knowledge-based economy," the Chief Minister added.
The TV White Spaces technology utilizes the unused space in terrestrial TV spectrum to provide cheap Internet connectivity to remote areas. This technology dynamically allocates unused bands to Internet broadband transmission while regular TV transmissions go on uninterrupted. Unlike Wi-Fi that propagates to a 100M radius, TV White Spaces propagate the signal to a radius of 10 kilometres or more.
Commenting on the pilot, Bhaskar Pramanik, Chairman, Microsoft India, said, "We have been a strong advocate of TV White Space technology and firmly believe it can be the affordable answer to last-mile connectivity challenges in India. Not only that, this technology can also be used during emergency or disaster scenarios. We are deeply invested in India's growth, and we believe that technologies like TV White Spaces can truly support the Government in realizing its vision for a Digital India."