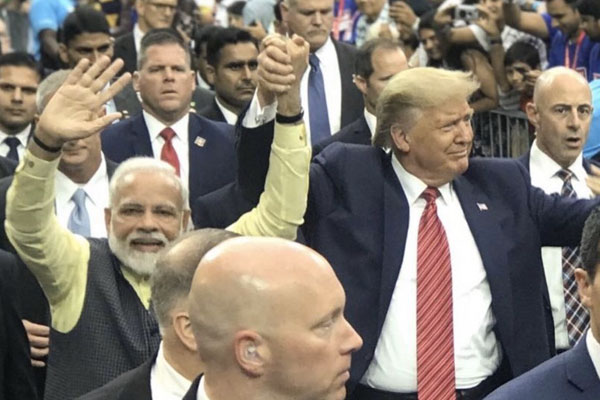 The NRIs from all over USA gave a rousing reception to Prime Minister Narendra Modi's visit to Texas state in US. The 'Howdy Modi' meet at Houston turned out to be a grand success. Modi expressed his total satisfaction at the huge turnout and addressed the crowd with his message 'Anta Bagundi' (Telugu for All is Well) in all Indian languages. Modi's speech delved into future progress of India and also how he plans to counter Pakistan. He emphatically said that India's new friendship with America would go a long way in rooting out terrorism.
In his speech, US President Donald Trump asserted that his country would closely with India to counter terrorism which is a major threat to world countries now. Modi, in his detailed speech, spoke of India's current determination to protect it's safety and security. The chronic problem of Article 370 and Kashmir issue were not solved by previous Congress government for seven decades but they were solved in no time now.
Modi also won over Trump by saying that the American President is very popular leader all across the world. Wherever 10 persons discuss things, mention of Trump will be there. Modi wished that Trump would win a second term again.