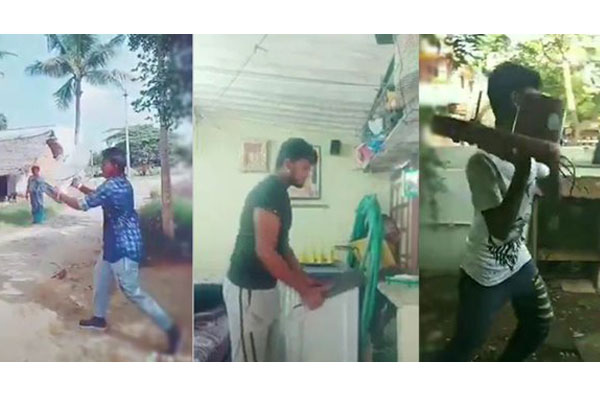 'Sarkar' controversies are still continuing and now it has become Vijay fans vs AIADMK leaders in Tamil Nadu. The latest development is that several of Vijay fans thrash away and burn freebies like laptops, mixers and grinders given by AIADMK government during elections.
There is a scene in the film that shows burning of freebies, like mixies, grinders and fans, which were distributed by political party. This scene was indirectly referring Jayalalitha's scheme and so AIADMK leaders objected showing this scene as they felt it an insult to former Chief Minister Jayalalithaa. After the objection from AIADMK govt, Sun Pictures, producers of the movie, agreed to chop-off the scenes of the film. However, government forcing makers to chop-off scenes didnt go well with Vijay fans and they started thrashing and burning freebies and posted the vides of same in social media. These videos, that have now gone viral on YouTube and WhatsApp, fans of Vijay are seen setting fire to mixies and grinders with stickers of the late AIADMK chief Jayalalithaa.
However, people's response for Vijay fans acts is mixed. Some people commented, "Funny to watch such videos but very sad to see TN state is filled with fools to be influenced by actors with vested interests". But some others see it as positive development because people will slowly start opposing freebies by political parties.