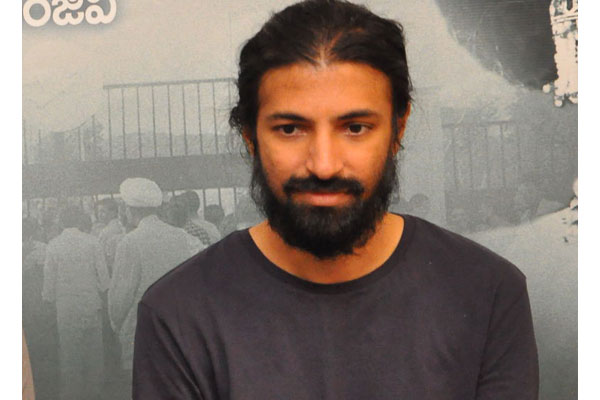 The entire Telugu film fraternity is gripped with Mahanati fever and the audience are praising the young director Nag Ashwin for his stupendous work for the film. The film gathered unanimous response all over for Keerthy Suresh's performance, amazing directing skills and also production values. On the eve of the film's success, the proud mother of Nag Ashwin shared some interesting facts about her son dotingly to a youtube channel.
Jayanthi Reddy, a renowned gynaecologist in the city remembered the childhood moments of Nag Ashwin saying that he was always a happy child reading more books and searching his own path to success since young age. Being born to doctor parents, Nag Ashwin apparently surprised everyone by declaring that he would study English Literature instead of professional course like medicine or engineering. She also said that Nag had creative pursuits since young age and made a brilliant short film as part of his project in degree college. As parents, Nag Ashwin was encouraged to take up New York Film Institute's cinematography course when he declared to be a film director!
When her mom thought that Nag would go ahead in Hollywood and settle down in USA, he surprised by returning to India and joining as an assistant for 'Nenu Meeku Telusa'. Coincidentally, Jayanti Reddy is a friend of Sekhar Kammula's sister and asked Nag to assist the versatile filmmaker. That's when Nag Ashwin worked for Leader and Life is Beautiful next. It was when Nag Ashwin became friends with Vijay Devarakonda and the rest is history!
After an international award winning short film Yaadon Ki Baarat, Nag Ashwin got the chance to direct Yevade Subrahmanyam. She also said that Nag Ashwin has great clarity of mind because of his meditation and loves to suddenly travel just for the sake of fun. Once, Nag Ashwin was in Kedarnath during the heavy floods and lost contact with his family leading to trouble. Nag Ashwin's mom recollected that he loves to keep silent for solitude and clear off his mind by either travelling to secluded places or not talking to anyone.
Speaking of Nag Ashwin's wedding to Priyanka Dutt, Jayanti was quite happy in one way and then became quite concerned too. She was worried about the big reputation of Priyanka Dutt's high background but when she met Ashwani Dutt's family, she felt very relieved seeing their down to earth nature.