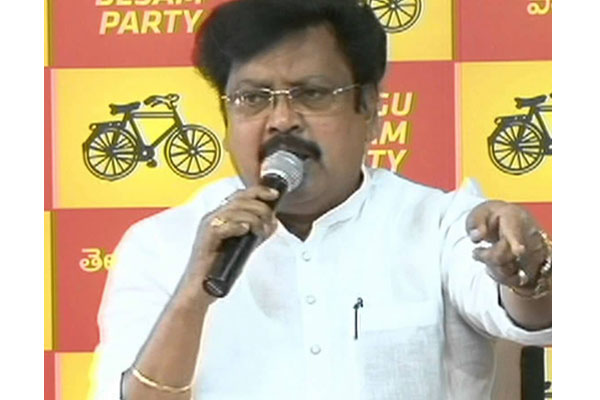 The row over TDP senior leader Varla Ramaiah's caste remarks is not going to subside any soon given the latest developments. The SC Students Union has given an ultimatum to the TDP senior leader, demanding a public apology within 48 hours.
After Varla Ramaiah asked a student (travelling on the bus, and completely ignoring the TDP leader) whether he is SC or ST, the student replied he belongs to SC. The very next moment, the TDP leader said, 'Ena kodukuluasaluchadvaru [these people (belonging to that caste) do not study at all'.
The statements were telecasted on Telugu News Channels and soon became the hot topic in AP political circles. Maadiga Student Union's (Ongole) State Working President Narasinga Rao said, 'TDP leader Varla Ramaiah who referred the student as Maadiga should apologize within the next 48 hours. If not, we will surround his house. It is highly uncalled on the part of TDP leaders to humiliate people belonging to SC and ST.