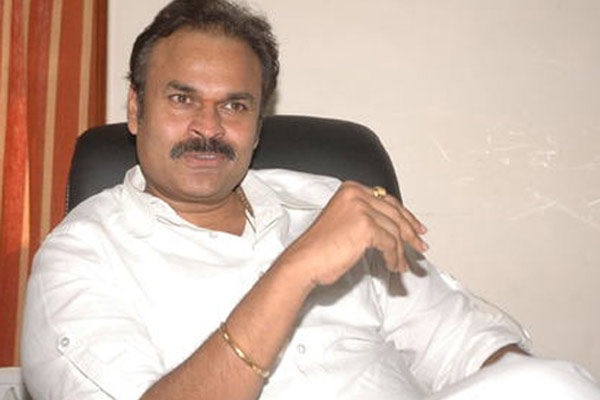 Nagababu, brother of Pawan Kalyan is contesting as member of parliament from Narsapuram constituency. He has been campaigning intensely in the constituency. Even though the mainstream media is avoiding the news of janasena, some small time TV channels and YouTube channels are taking interviews of janasena leaders. During one such interview Nagababu referred Narsapuram YSRCP MP candidate Raghurama Krishnam Raju as 'Narsapuram Mallya'.
It is known news that YSRCP MP candidate of Narsapuram constituency has defaulted the banks for an amount of hundreds of crores of rupees. In fact in a recent interview in tv9 he directly admitted that he defaulted on the bank loans. When the anchor asked him about defaulting on bank loans for the tune of 6000 crores, he rubbished defaulting such huge amount but admitted that he has defaulted only 300 crores to the banks. He even told that it is but natural sometimes during the process of business to default on bank loans. The statements of Raghurama Krishnam Raju shocked everyone who watched that interview.
Now Nagababu recited the statement of Raghurama Krishnam Raju and asked what is the difference between him and Vijay Mallya, who ran away from the country after cheating the banks. The only difference could be in the amounts but not in the intentions. Nagababu also stated that we cannot expect service to the people from the leaders like Raghu Rama Krishnam Raju who defaulted on the bank loans.
It is also unfortunate to see that the banks that take stringent actions when a farmer defaults on his loans for small amounts, are not taking any actions against the bigwigs like Raghurama Krishnam Raju. We will have to wait and see whether this 'Narsapuram Mallya ' will win the elections or not.