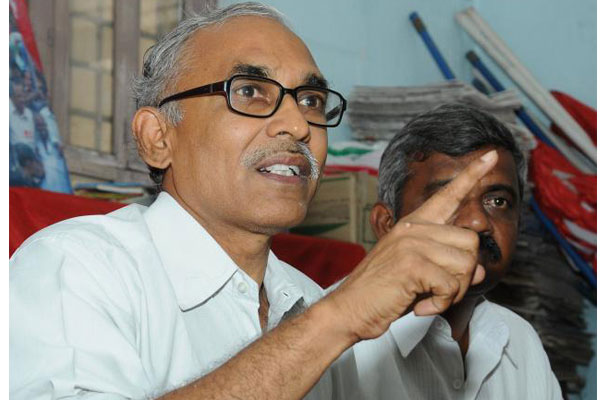 The CPI (M) politburo member BV Raghavulu warned the governments of Telangana, Andhra Pradesh not to depend too much for investment on countries like China which were in financial crisis as it would lead to economic crisis at home front as well.
He said the two Telugu states revolving around China, Singapore and America for investment without knowing the deeper crisis they were passing through.He ridiculed the chief ministers of Andhra Pradesh and Telangana for their extraordinary interest in China. He also referred to the proposed KCR's Rs 2 crore special luxury flight trip to China."It's all wild goose chase", he said in Nizambad.
Given the worsening world economic situation, and especially that of China, Raghuvulu said there was no guaranty that any of these three country would come forward to invest in Andhra and Telangana.
Raghavulu was critical of Telangana and and Andhra state government for raising false hopes among the people about the flood of investment they were claiming to come from China, Singapore, Japan etc.
He reminded these governments the prediction of Arvind Subramanin, Chief Economic Advisor to the Government of India that deflationary conditions were likely to engulf the economy unless the powers that be were alert and take corrective monitory and fiscal measures