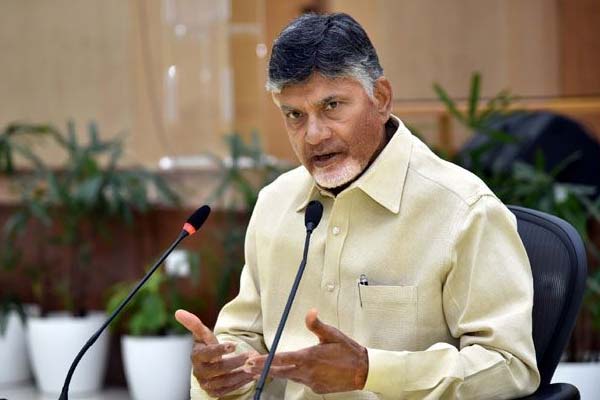 Extending festival greetings to the people of Andhra Pradesh, former chief minister and TDP president, Nara Chandrababu Naidu, on Friday said that Makar Sankranti is the festival that brings greater knowledge and wisdom.
Wishing the people that the three-day festival lights up the lives of all the people on the Telugu land enlightens their lives with the warmth of glory and happiness. It is a great festival wherein Telugus across the globe move to their homeland to share their intimacy and memories with their kin back home, Chandrababu Naidu said.
"We thought that people from all walks of life should celebrate the festival happily without any discrimination between the rich and the poor. During the TDP regime we laid the foundation for distributing gifts to all. Not only for Sankrathi but also for the Christmas and Ramzan we distributed gifts spending Rs 350 cr per annum to ensure that all the families celebrate the festivals happily," he said.
Tamil Nadu too started distributing Sankranti gifts in their State taking an example from the then TDP government, he stated.
The present government in the State is not thinking on those lines and this clearly indicates the importance the ruling party gives to the poor, Naidu felt. "We felt that the real Sankranti is only when the cost of cultivation is affordable," he observed.
The then TDP government always worked for the welfare of the farming sector, be it the Rs 15,279 cr worth of laid waiver for farmers, or the launching of Anna Data Sukheebhava scheme and introducing massive subsidy in drip irrigation, all only keeping in view the welfare of the farmers, he stated.
When the TDP was in ruling the NRI extended great assistance for the drinking water scheme and to set up educational institutions in rural areas besides building roads, he added.
It is everyone's knowledge how the Janmabhoomi scheme delivered excellent results, Chandrababu said and wanted the people of the State to again get back such spirit taking the schemes as an inspiration.
"I always believe the theory that a true festival is only when everyone is happy," Chandrababu Naidu said and wished that all the people of the State would be partners in the development of AndhraPradesh.