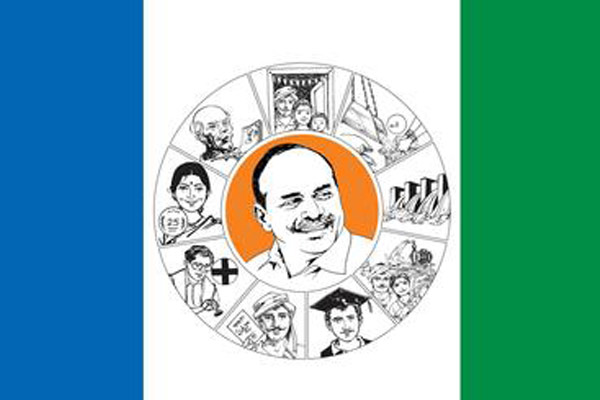 The ruling YSRCP has lambasted Pawan Kalyan for his timidness, bravado and puppetry with strings held by TDP and for parroting the script in toto besides a stern warning to guard his tongue and desist from making any remarks on the Chief Minister.
The party leaders speaking from multiple locations on Friday, said the Jana Sena leader had made it clear that he would jump ship as he cannot take on Chief Minister YS Jagan Mohan Reddy's charisma and was speaking of guarantee like a political salesman, who has become a product packaged by TDP.
Warning the film star politician about his remarks on Chief Minister, they tore into him to answer as to what he has done to fishermen, farmers and other marginalized sections while rubbing shoulders with TDP-BJP combine between 2014 and 2019.
Addressing media at party headquarters, Minister for Fisheries and Animal Husbandry Seediri Appalaraju termed Pawan Kalyan as a sold-out politician with no morals.
He said the Jana Sena leader has been acting to the TDP script prepared by Chandrababu and making derogatory comments on the YSRC government and Chief Minister YS Jagan Mohan Reddy. Roads and Buildings Minister Dadisetti Raja said that Pawan Kalyan's aspiration is to save TDP leaving his cadre behind.
From the beginning of his political career, Pawan Kalyan is on the same wavelength with Chandrababu Naidu, betraying the people justifying foster son title and made it clear that he is not capable of competing with YS Jagan Mohan Reddy politically.
Meanwhile, Revenue Minister Dharmana Prasada Rao, addressing media persons at Srikakulam, exposed the political hypocrisy of Pawan Kalyan saying that he was behaving like a seasonal politician and not as a seasoned politician.
He said Pawan Kalyan has no locus standi to point fingers at the Chief Minister who has been relentlessly striving to provide self-respect to weaker sections through welfare schemes.
In Visakhapatnam, Minister for Industries and Commerce G Amarnath strongly objected to Pawan Kalyan's outburst against Chief Minister YS Jagan Mohan Reddy and his cabinet colleagues.
Describing Pawan Kalyan as a package star, he said the Jana Sena leader has been behaving as if he has the patent to speak on behalf of Kapu community while he is trying to pledge its interests to Chandrababu Naidu who abused the Vangaveeti Ranga family.