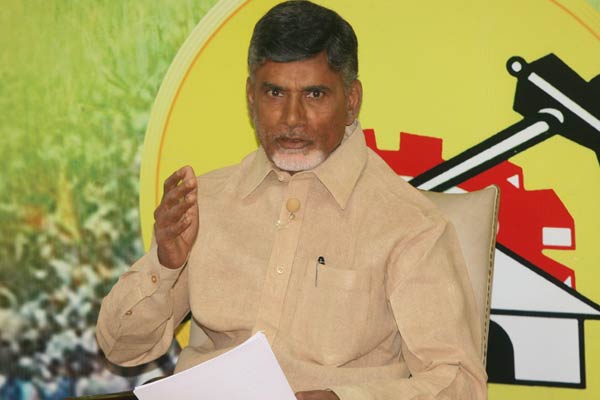 Vijayawada: Chief Minister N Chandrababu Naidu had sounded about the State going for elections ahead of the schedule 2019. Though the State is scheduled to go for next elections in early 2019, Chandrababu Naidu wants to advance the elections by a few months. This would mean that the State would go for elections between October and December 2018.
Sources in the ruling TDP said that Chandrababu Naidu had asked the party leaders to be prepared for early elections. He met the party leaders at the party coordination committee meeting held on Friday. Chandrababu Naidu wanted the leaders to keep the cadre ready for the elections anytime after August 2018. This would mean that the government has 16 months on hand to seek fresh mandate.
The TDP chief is planning to go for elections by projecting Polavaram Project works and that of the Amnaravati city. While men and machines are at work in Polavaram for visibility, the government is now getting into the ground works in Amaravati. As there are no chances of having another major construction in the capital city in the next one year, the Chief Minster is in favour of grounding the road works at the earliest. The seed access road work is in progress between Venkatapalem and Thullur. This six-lane road would be connected with seven internal roads in the first phase of the Amaravati project. The Chief Minister wants the officials to begin the works on these seven internal roads and give a clear shape by August 2018.
Chandrababu Naidu is also learned to have revealed the results of a secret survey that he had conducted in the recent past. He had reportedly told the party senior leaders that the voting percentage had increased for the TDP by 16.13, while the Opposition YSR Congress had suffered a huge loss of 13.45. The Congress vote remained below 1 per cent, he said and also projected some positive turn to the ruling TDP from the Muslim voters.