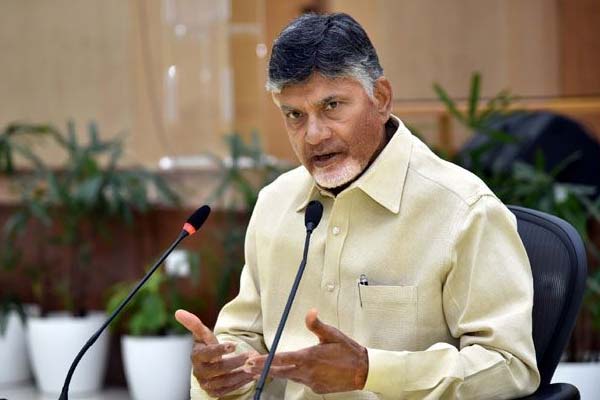 TDP supremo and former chief minister N Chandrababu Naidu is said to be laying his hand on the dissident MLAs in the ruling YSR Congress, ahead of the MLC elections from the Assembly. The election is scheduled to be held on Thursday in the Assembly hall to elect seven MLCs.
The ruling YSR Congress fielded seven candidates for the seven vacancies while the opposition TDP too fielded one candidate. This had made the election compulsory and put a tight spot on the YSRCP leadership.
With four rebel MLAs out of the 23, the TDP is banking on the YSRCP rebel MLAs to bail it out from the contest. The TDP has 19 MLAs on its side besides the lone rebel MLA Kotamreddy Sridhar Reddy from the YSR Congress.
Sources say there are at least four to five dissident MLAs in the ruling party who have promised to help the TDP win the seventh MLC seat defeating the YSR Congress candidate. Chandrababu Naidu is said to have promised them the party ticket in the coming Assembly elections.
The TDP can win the seat with 20 votes if the ruling YSR Congress loses four votes either to the TDP or get invalid votes. This would save the TDP and put the YSR Congress in a tight spot. The TDP, which had bagged three MLC seats last week is going all out to win the seventh seat from the Assembly.
On its part, the ruling YSR Congress, which had lost the three graduate MLC seats, is now moving heaven and earth to win all the seven MLC seats from the Assembly quota. A defeat here would mean a great loss to the ruling party as it would spread a negative image for the party among the general voters.
It is for this reason, Jagan Mohan Reddy is holding his MLAs captive for the night with a dinner party and is likely to release them only after polling.