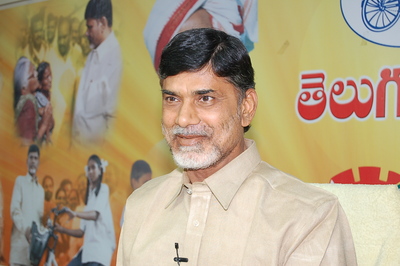 [dropcap]T[/dropcap]aking a break from political controversies Andhra Pradesh Chief Minister N Chandrababu Naidu will hold a meeting of 11-member Sub-Group of Chief Ministers on Swachh Bharat Mission (SBM) tomorrow in Bangalore.
The sub-group has chief ministers Haryana, Karnataka, Delhi, Bihar, Maharshtra, Mizoram, Sikkim, West Bengal, Uttar Pradesh and Uttarakhand. In the previsous meeting held in April only two CMs from Haryana and Karnataka attended. The Group is set up by PM Modi to recommend the  step to be taken to  bring about institutional and behavioural changes to implement Swachh Bharat mission across the country.
The CM'a group, however, is expected to submit its report by end of June. Tomorrow's  meeting will review the current situation of solid and liquid waste management technologies, discuss on their visits to Waste to Energy plants and waste treatment facilities and also on the technology providers/ technologies recommended to address the waste challenge.