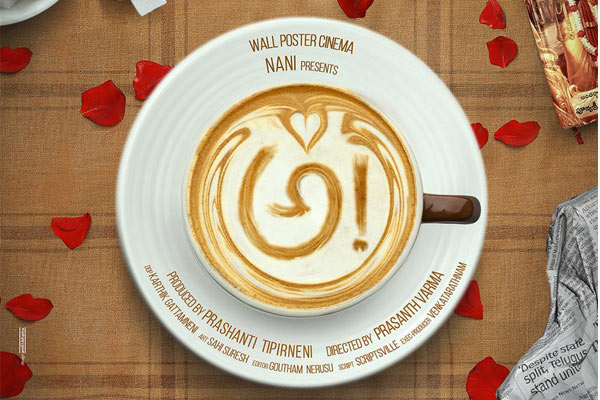 Tollywood has been quite fortunate to have many new directors making their stint in new era of film making and interesting scripts. It can be undoubtedly said that this is the coming of the age era for Tollywood with many interesting films resurfacing. The newcomer Prashanth Varma is going to enthrall the audience with an interesting flick AWE which is touted to be a multi-starrer and having Natural Star Nani's voice-over for a fish's character!
In a recent interview for a popular English daily, Prashanth spoke about his early inspirations into Cinema being Akira Kurosawa, Christopher Nolan and K.Viswanath being the pioneers. However, he was deeply inspired by Singeetham Srinivasa Rao's witty taking in films and started off writing a short film story and few ads as well.
But the story of AWE happened in quite a dramatic fashion . During 31st December 2016 on the eve of New year celebrations, Prashanth's supposed to do film got shelved because of one investors backing off in the last minute. Instead of partying with friends, Prashanth started off penning this very interesting story and planned to rope in new actors for it.
AWE features promising actors Nithya Menen, Kajal Agarwal, Srinivas Avasarala , Regina Cassandra and Eesha Rebba in lead roles. Already, the promotional material is getting much attention for its unique presentation and sure the film would be promising!