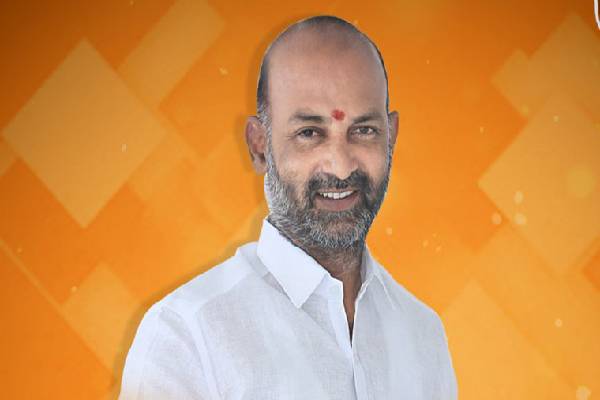 The Telangana State BJP has ended the uncertainty over an alliance with actor-turned-politician Pawan Kalyan led Jana Sena party in the ensuing elections to the Greater Hyderabad Municipal elections.
Telangana chief Bandi Sanjay on Thursday ruled out any truck with Jana Sena Party in the GHMC elections. Bandi Sanjay said that the BJP would go alone in the ensuing GHMC elections. The state BJP leader's remarks assume significance against the backdrop of Jana Sena Party (JSP) announcing that it has decided to field its candidates in the GHMC elections. However, Pawan Kalyan did not clarify whether the Jana Sena would contest in the GHMC election alone or enter into a poll alliance with the BJP.
Speaking at the press conference, Bandi Sanjay lashed out at TRS party for spreading falsehood against the BJP. He rubbished Chief Minister K Chandrasekhar Rao's claim that the BJP complained to the SEC to stop flood aid to victims.