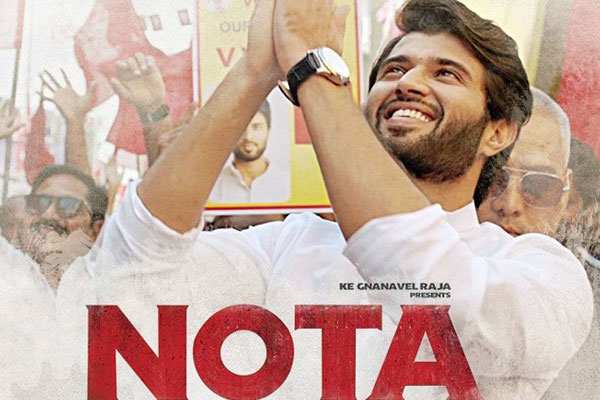 Vijay Devarakonda's bilingual political drama NOTA tanked heavily at Tollywood box office. As Vijay scored a blockbuster hit with his previous film Geetha Govindham, trade expectations were quite high on NOTA.
Producer Gnanavel Raja was offered good prices by Telugu distributors for theatricals of NOTA. There were offers in range of 16-18 Crores from AP/TG. Had Gnanavel Raja sold the rights at those prices, he would have been in a safe zone with table profits. Out of greed, he quoted nearly 35 Crores for the rights in Telugu states. So, distributors backed out from the exorbitant deals. Left with no option, he released the film on his own in all major areas like Nizam, Andhra and Ceded.
As NOTA ended as a box office disaster, Gnanavel Raja has now incurred nearly 10 Crores loss from Telugu language alone. Trade analysts opine that Gnanavel has paid the price because of his greed.