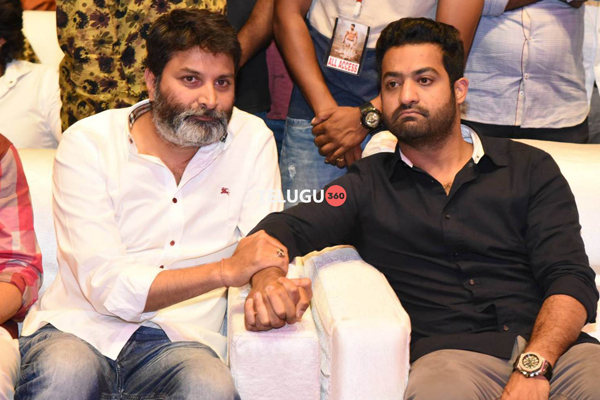 Young Tiger NTR looked quite emotional during the pre-release event of Aravindha Sametha Veera Raghava. Despite of losing his father Nandamuri Harikrishna, the actor worked round the clock to wrap up the shoot of Aravindha Sametha Veera Raghava. During the pre-release event, NTR could not control his emotion and he has been spotted in tears several times. He thanked Trivikram for the support during his tough times.
"I found a brother, friend and father in Trivikram during this tough time. He has been a huge support for me and I found a soulmate in the form of Trivikram. I would reach out to Trivikram in future if I am running out of mood or occupied with any tragedy. I proudly say that Aravindha Sametha Veera Raghava will stand as one of the best films in my career" said Tarak during his speech.
The theatrical trailer of Aravindha Sametha Veera Raghava has been getting thumping response all over. The film will release all over on October 11th during Dasara.