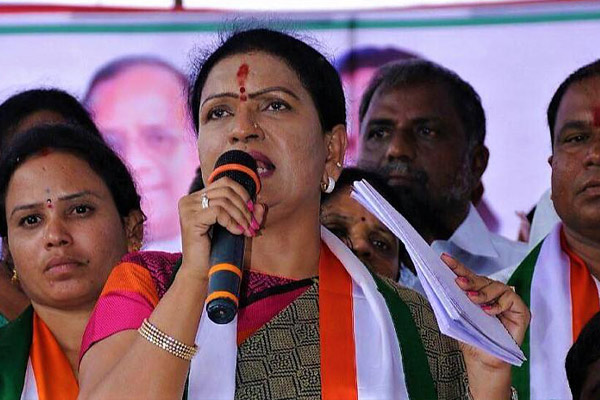 In a rather surprising move, Congress senior leader DK Aruna decided to live Congress party and join BJP. There have been various developments since this morning, as BJP strategist Ram Madhav spoke to DK Aruna and gave her assurance of political future, if she joins BJP. She will be discussing with Amit Shah soon and if all goes well, she will be joining BJP tomorrow itself.
With one decision of bifurcating the state of Andhra Pradesh, Congress party lost its ground in both the Telugu States. Most of the Congress leaders faded out in politics quickly in AP. In Telangana too, Congress is quickly fading out as most of the MLA's defected into TRS after winning 2018 elections. DK Aruna lost 2018 assembly elections and stood at second place from Gadwal constituency. She has been unhappy with Congress party state leadership since quite some time. Knowing this , BJP leaders approached her and started discussions.
She may join BJP tomorrow and is expected to contest Mahabubnagar parliament constituency on BJP ticket. We will have to wait and see how will be her political future.