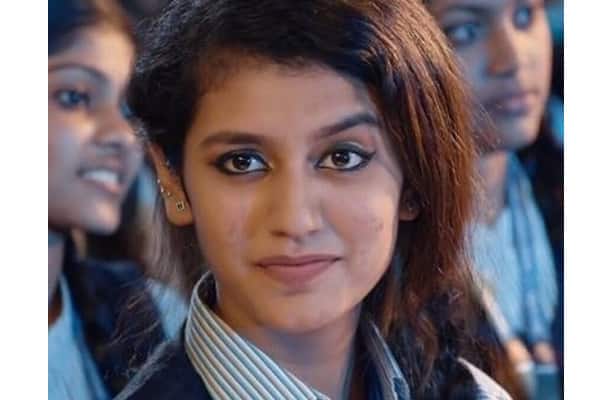 Priya Prakash became overnight sensation after the release of teaser for the movie Oru Adaar Love. There has been huge demand for the dubbbing rights for this Malayalam movie from many other Indian languages. But this has put the film unit in a tricky situation and unit is reshooting 40% of the film. Details as below.
'Oru Adaar Love' is directed by Omar Lulu and starring Priya Prakash Varrier, Siyadh Shajahan, Roshan Abdul Rahoof, and Noorin Shereef in the lead roles. It seems originally Priya Prakash is considered for 20-minute role in the movie. There are totally four heroines in this film and Priya is just one of them. Her gestures in the teaser and trailer were instant hit and helped the film get lot of craze from business as well as common audience. So, the director and writers modified the script now to make Priya's character the main lead role keeping in mind expectations of buyers and audience. The makers now decided to shoot more scenes and songs with her. The film unit has confirmed that it will re-shoot 40 percent of the film.
Because of this, film unit announced, movie will release four months later than as initially planned.