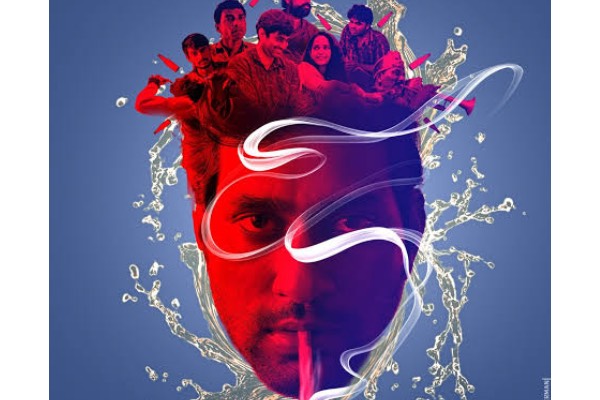 Pareshan movie review
Pareshan movie review
Telugu360 Rating: 2.25/5
Story is set in Manchiryal – Telangana state. Samarpan (Muralidhar Goud) works as a daily wage worker in Singareni. He wants to hand over his job to his son Isaac (Thiruveer) and spend the rest of his life on Bible Preachings. He sells off the bangles of his wife to accommodate the money for the job transfer. Due to an unexpected incident, Isaac gives the money to his friend without the notice of his father. His friends fail to return back the money on time. During this time, Isaac falls in love with Sireesha (Pavani Karanam) in a marriage event. Sireesha also likes Isaac after which they get close physically. After this, Sireesha turns pregnant after which Isaac is left tensed. He tries hard to arrange money to elope with her but things turn worse. The rest of Pareshan is all about if Isaac comes out of all these hurdles and about his love story with Sireesha.
Story
Pareshan is the story of four Telangana youngsters. The film lacks an interesting story and is moulded around a series of incidents. Pareshan is far from a regular concept or a story. The team aimed to entertain the audience and the director was successful in generating some laughs at times. But on the whole, Pareshan sounds like a silly attempt. Izaq gives the money to his friends who are not capable of returning back. The real story starts after they face the financial hurdles. Everyone is unemployed and are not serious about life. The director tried hard to generate smiles through the lead actor and his friends.
The police station episode in the first half sounds entertaining. Samarpan's English translation of preachings generated good fun. There is also enough entertainment in the love story of lsaac and Sireesha. The first half of Pareshan is bearable but the second half fails to impress the audience. Lack of strong content makes the second half fall flat. The focus is completely on the youngsters instead of a strong plot. The love story between Izaq and Sireesha is completely ignored. There are lot of repeated scenes in the second half of the film. There are a lot of drinking scenes in the film and they may not cater to all the sections.
Performances:
Thiruveer is an actor with ease and he can emote well. He looked perfect in the role of Isaac and he looks innocent in the role. All his friends in the film are new and they have done justice for their roles. Pavani Karanam too looked apt in the role of Sireesha. Muralidhar, Tiger Srinanna and Pasha did their parts well as per their limitations and demand.
The music and the background score supported the film well. The songs are completely different. The cinematography work in Pareshan is good. The production values are restricted
Verdict:
Pareshan is focused just on entertainment and it lacks a strong story and script. Except for a few laughs, the film offers nothing.