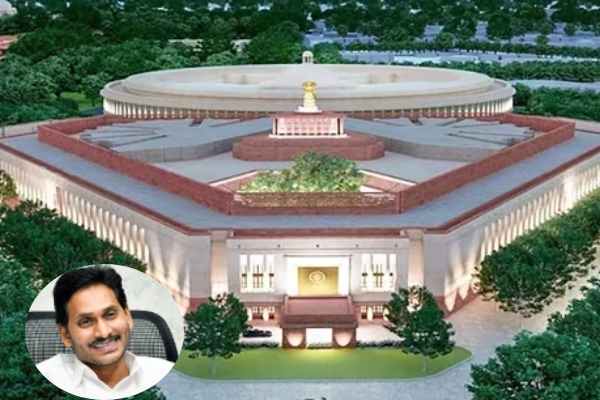 AP Chief Minister Y S Jagan Mohan Reddy had decided to support Prime Minister Narendra Modi in inaugurating the new Parliament building in Delhi on May 28. Jagan Mohan Reddy tweeted congratulating the Prime Minister for constructing the new building and getting ready to dedicate it to the nation.
While 19 opposition parties have opposed the prime minister inaugurating the Parliament building ignoring President Draupadi Murmu, Jagan Mohan Reddy made an appeal to the opposition parties to come together and support the Prime Minister.
"I congratulate @narendramodi ji for dedicating the grand, majestic and spacious Parliament building to the nation. Parliament, being the temple of democracy, reflects our nation's soul and belongs to the people of our country and all the political parties. Boycotting such an auspicious event is not in the true spirit of democracy."
"Setting aside all political differences, I request that all political parties attend this glorious event. In the true spirit of democracy, my party will attend this historic event" Jagan Mohan Reddy said in his twitter handle.
Jagan Mohan Reddy had also asked his party MPs, from both Lok Sabha and Rajya Sabha, to attend the event and congratulate the Prime Minister after the inauguration.
Jagan Mohan Reddy is scheduled to be in Delhi on May 27 to attend the general council meeting of the NITI Aayog. However, it is not known whether he would stay back and attend the Parliament building inauguration or not.
The TDP, on its part, had neither joined the opposition parties in boycotting the inauguration or supporting the Prime Minister. The TDP MPs would be busy attending the party's Mahanadu event at Rajamahendravaram on the day.