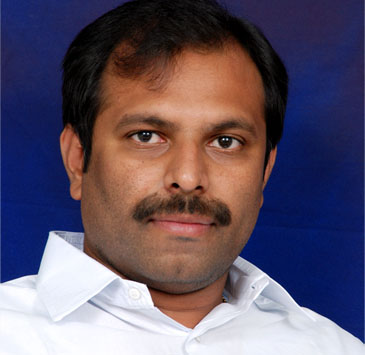 YSR Congress dubbed the Pattiseema Lift irrigation project as the cheap publicity mascot of Telugu Desam government. The party on Friday came down heavily on the TDP government and chief minister Naidu for the so called dedication to the nation of a project which it said was incomplete and without water. " The project doesn't represent the linking of rivers but the linking of corruption at various levels," the party MLA G Srinkanth Reddy said.
'TDP alone will have the dubious distinction of dedicating to the nation irrigation projects without water and the Pattiseema has absolutely of no use for Rayalseema. The party is using Pattiseema as cheap publicity mascot for the TDP Government, which has been encouraging irregularities in the bidding process,' Reddy said condemning unnecessary hype created for the inauguration of the Pattiseema.
Polavaram, he said, was designed to serve the needs of Rayalaseema and ideal project to link rivers Krishna and Godavari, but the Pattiseema was designed to benefit more the contractors.
"TDP government should maintain the minimum water level at Srisailam. Both governments, Andhra and Telangana, have rendered it bone-dry by completely drawing up the water as if there is some understanding between the two states this year following the cash for vote and other scams and,' Reddy alleged.
Reddy warned that Rayalaseema would not sit idle if the TDP government continues to ignore regions needs of water