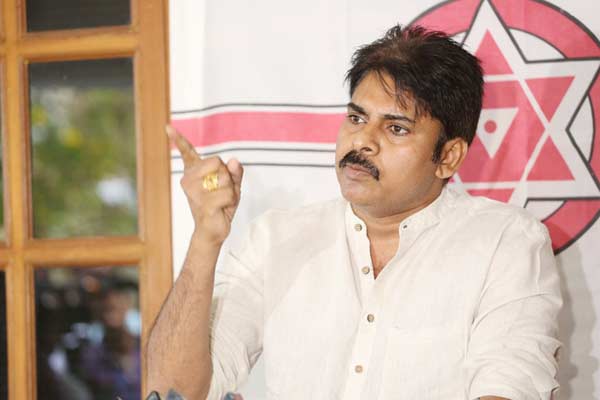 Jana Sena party chief Pawan Kalyan said that both Telangana and Andhra Pradesh are equal for him. He extended support for reclaiming Dharna Chowk fight and communicated that the volunteers of his party will participate in 'Occupy Dharna Chowk' programme on May 15 at Indira Park. He alleged that the TRS government is trying to kill the legacy by not allowing people to protest at Dharna Chowk. He recalled that when he was in PRP he did stage a protest at Indira Park and said for Telangana movement the place played a key role.
Addressing the issue of North-South divide, he cleared the air that he is not against north India or Hindi. But he said, "Give us equal opportunity. Don't treat South Indians as second grade citizens". Firm on his stance about TTD EO, the actor said, "I am not against his appointment. If people from North are given key positions here, then people from South should be given key positions in the North". Pawan Kalyan said people who want the country to be united should raise their voice on the problems. "If equal importance is not given to two regions, it is not good for the nation's integrity" he said.
The Jana Sena party president condemned the manner in which Chilli farmers were arrested and requested the governments to provide proper price to the farmers and stop arresting farmers. The Tollywood actor requested Telangana Chief Minister KCR to solve the problems of the engineering students. He thanked APPSC for understanding the woes of the group2 aspirants and postponing the exam.
Speaking at a media briefing Pawan Kalyan said, "I am not pro-party but we are Pro-people." He said that he would question any issues on behalf of the people. When asked about forming an alliance with CPM, the actor turned politician said that after the party organization is properly established, they would consider forming alliances.
Responding to the controversy surrounding Union Minister Ashok Gajapathi Raju, Jana Sena chief said "He may not know me, but I know him very well".